Album review: Science Fiction, Church of the Cosmic Skull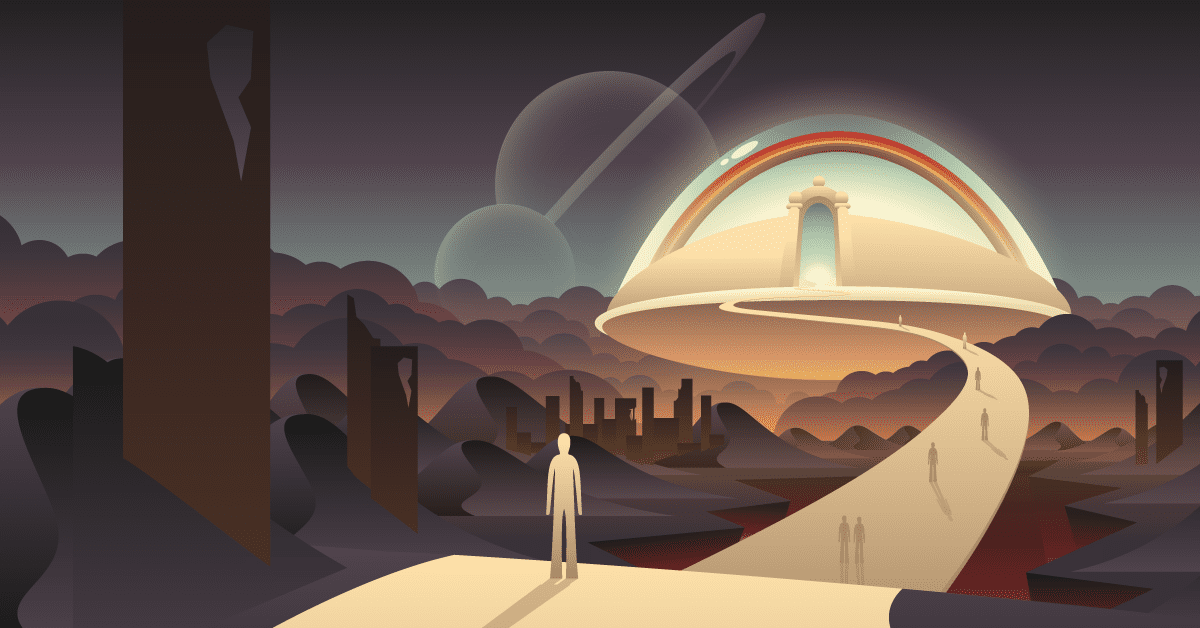 Image source: cosmicskull.org
Get out your tie-dye t-shirt, your patchouli perfume and your incense, then press play to welcome the revelation of the cosmic skull in the form of a large glass dome confining a rainbow in Technicolor.
Through its music, the themes addressed and the way of presenting itself, the group Church of the Cosmic Skull and its second album Science Fiction borrow the codes of the 70s. Fans of Genesis and progressive rock will find themselves in the piece Paper Airplane & Silver Moon. Other tracks lean more towards folk (Revolution Comes With An Act Of Love) and blues/gospel (The Cards That You're Playing). The inevitable pop rock song Cold Sweat, meanwhile, gives off a delicious artificial banana smell no less than an ABBA hit.
You can enjoy listening to Science Fiction in spare parts. You will nevertheless miss the essence of a concept album beginning with a sermon (so he's making the minds up of the millions and they'd never deny that he's right), a repressed spiritual approach (the soldiers feet marching in time to the laughing of a fool), a denial of one's condition (you never woken with a cold sweat, no you never talk about it), a cosmic escape (gonna build a rocket tonight, fly it off of Jupiter), a vaporous but revealing dream (there you were with flowers in your hair, but when I reach for you I see the image fading), and finally, an outstretched hand:
In the end it's just a game Gonna go and see the devil again Don't you know he only wanted a friend – The Devil Again, Church of the Cosmic Skull
The group, which also defines itself as a religious organization, exudes an aura of hippie spirituality with the seriousness of a clown in existential crisis. Nevertheless, we quickly forget the mockery of an explicit staging to let ourselves be carried away in the flow of ether released by each of the pearls strung around a cosmic skull which could well be ours.
Note: I give them two comets, a skull and a rainbow ☄️☄️💀🌈