Bewick's Bird Card + Farewell-to-Spring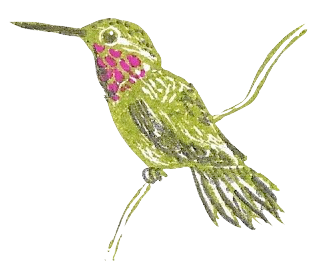 Wren by Seán, environment by Kate
We're so happy and honoured to have had the opportunity to join a community of artists and naturalists from around our region once again in highlighting 36 of our avian neighbors for the latest set of Art Bird Cards. This was a great opportunity for us to continue honing our digital art skills and we learned a lot in the process of collaborating on this illustration of a Bewick's wren (Thryomanes bewickii)—a year-round resident here atop Humm Hill.
An inspiring angle of our muse—spotted on the fence. After seeing a fledgling getting fed nearby recently, we discovered the bewickii family nest on a ledge above one of our doors. It's not as cozy as a shoe, but hey, whatever works...
Each card features a creative representation of a local bird species using a variety of artistic mediums, and a description highlighting distinctive features to look/listen for. These sets were collaboratively orchestrated by the Metchosin Art Pod, Rocky Point Bird Observatory, and the Metchosin Foundation, and are now available for pick-up at various locations in our region (with proceeds going back to these great not-for-profit organizations). Enlarged versions are also on display in the hallway just outside the Metchosin Art Pod gallery!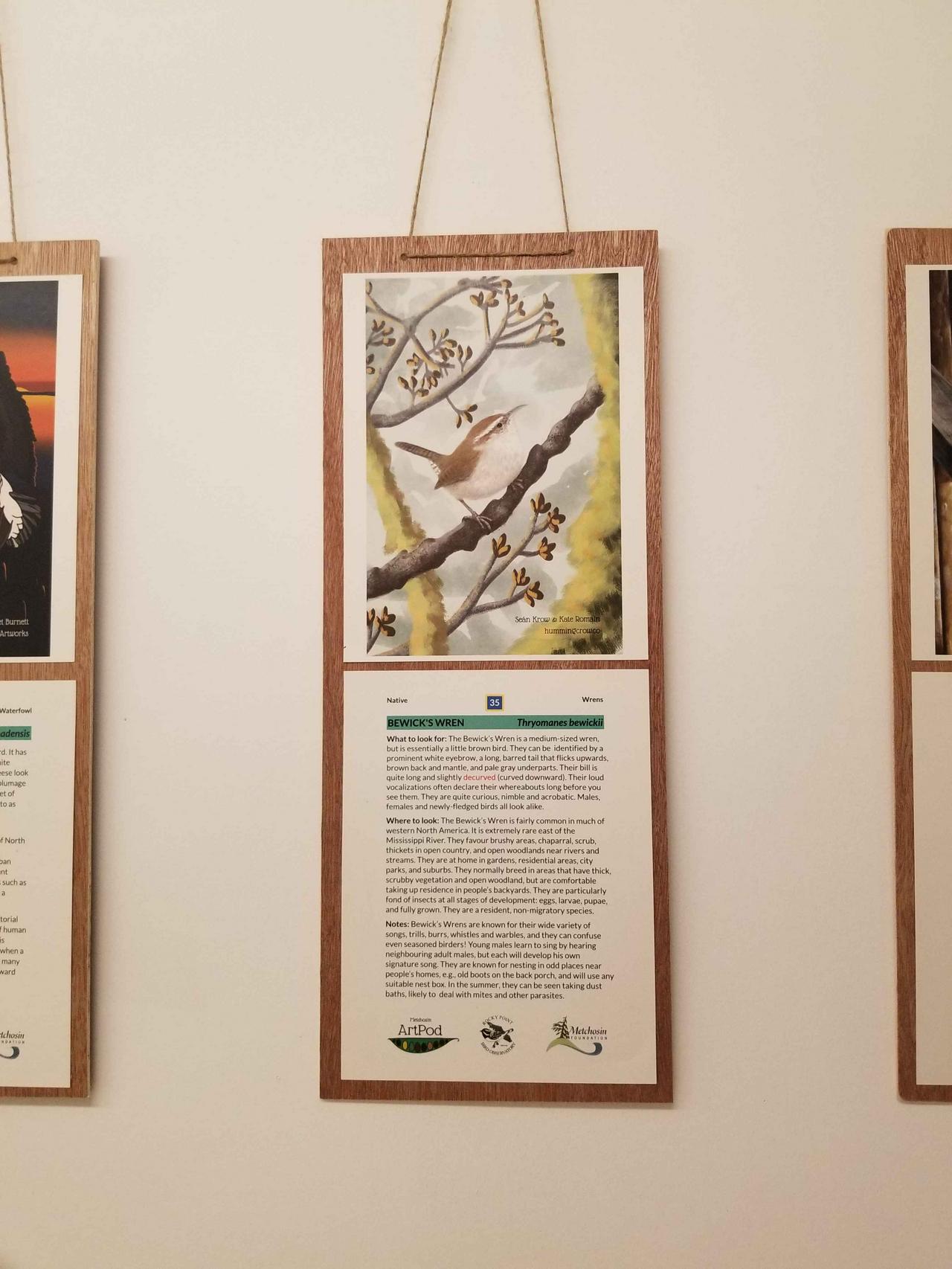 ---
Farewell-to-Spring (Midsumm'ry Reflections)
Illustration by Kate
As things in our region have begun opening up again, the buzz of activity reminds us of the myriad pollinators dashing from flower to flower after many months of dormancy (enclosed in twigs, tunnels, and other small spaces). Meanwhile, we've been taking a lot of time to slow down and focus on our offline work & lives this spring, and will continue to do so into the months ahead.
Midsummer's arrival marks a shift toward anticipating the dry days ahead, and preparing for new plantings & stewardship initiatives in fall. Over the next several months, we'll also be in our workshop developing a number of creative projects which will begin flowering later this year.
But before we say farewell-to-spring for another orbital journey, here are a few happenings which you may have missed (or which we haven't previously shared here):
You can read about more spring things on Kate's blog here.
---
Though we are moving at a slower pace, our irregular updates will continue to drift in and out with the seasons. And now that we've been planting our reflections here for over a year, older posts are beginning to resprout (sometimes with new growth) as we revisit them.
Until next time, here's wishing you all a wholesome summer full of grounding relief and joyful bird-and-bee-noticing. Remember to keep yourselves (and your plants) well-hydrated during the dry spells!
~   Oh, and keep your bird bath clean and filled with fresh water for dusty feathers & thirsty beaks too!
#spring #birds #art