☀️ End-of-Summer Summary 🍂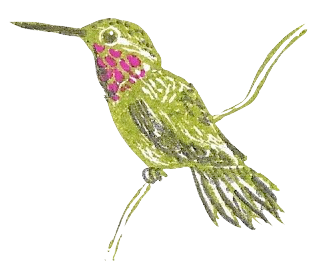 Now that two weeks of dense smoke have given way to both rain and blue sky in our region, an immense sigh of relief has swept across the land and through our bodies here atop the hill just in time for the autumnal equinox. We've also been treated to a flurry of bird activity over the past few days, as flocks of many species hop happily amongst the oaks and grasses, foraging and chittering after so many stressful stuffy days. The return of our Steller's jays, towhees, and robins signifies a much-awaited shifting of the seasons.
To be sure, summer brought energizing light and splashes of delight to hazy times, but the parting curtains of golden-brown leaves offer an opportunity for rejuvenation, deceleration, and transition. We'll have some big announcements to make about our autumn plans soon...
But before we wave goodbye to the last beams of the summer sun, we thought we'd take a bit of time to step back and reflect upon various happenings around the Hill during this year's dry months.
Following up on our spring noticings, we've gathered up some of our favourite summer snapshots in a new gallery (~40mb).
We've also uploaded a field recording of our local avian choir out serenading each other on a sunny day in July (headphones recommended):
For call identification notes see the description
---
🌱 Bonus Bits
A skipper takes a sip
Some irregular updates which you may have missed:
And one last splash to send off summer...
Among the many smoke-weary birds attempting to cleanse their feathers during the recent smoggy days, a male Anna's hummer had a few lively dips and scoot-abouts in the bath, one of which we managed to capture for your enjoyment:
#summer #birds #insects #flowers #updates #sounds #videos