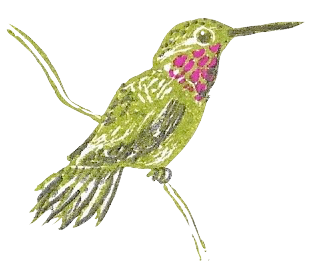 Hum Hill Recipe Corner: Banana Walnut Muffins (GF/DF)  
As we prepare for the shifting seasons next week, we've been baking big batches of granola, cooking up veggies, meats, & pots of soup to freeze for future meals, and—most importantly of all—stocking up on wholesome, soothing snacks. Lately, we've been enjoying this versatile muffin recipe that Kate spliced together (based on a few different ones that she almost liked). Last week, we successfully adapted it into loaf form, and this week we added a surprise blob of peanut butter in the center of each muffin. So, we thought we'd take a moment to share Kate's illustrated notes with those of you who may also yearn for a little digestion-friendly snack therapy every now and then.
Notes:
❄︎ These freeze well! We like to keep half of them in a container on the kitchen counter to nibble on over a few days, and freeze the other ½ dozen for future snacking.
♨︎ Reheating: If frozen, thaw them in the fridge and either microwave them for about 20 seconds (if you like them moist) or pop them in the air fryer/toaster oven for a few minutes (if you like them crispier). Kate likes to combine these reheating methods (mic it for 10 secs, then bake for a couple mins for optimal moist & crisp combo!).
🍞 Make it a loaf: We're still experimenting with the timings & temperatures for optimal loafing, but it worked out fine for us baking it at the same temperature for ~30 extra minutes, or until a wooden skewer came out cleanly.
🧁 Experiment! This was an experiment to begin with (aren't all recipes?)—feel free to switch things up! Try different flours; replace eggs with vegan flax/chia-eggs; peanuts instead of walnuts (crow's choice); add in raisins, chopped apple or berries; sprinkle something on top; add chocolate chips; swirl in some nut butter...
☕︎ Yummy with a cuppa tea.
Seán's peanut butter banana loaf with roasted peanuts
September 16, 2010 - live slug hangs foot down roof edge! in slime
#autumn #kitchen