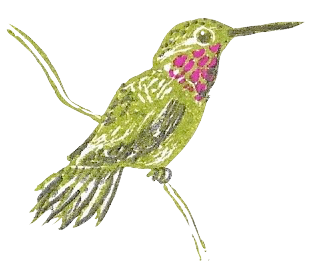 Hum Hill Recipe Corner: Simple Banana Oat Pancakes  
On a typical day here, we're usually munching down bowls of granola for breakfast (partially because we wake up at very different times). But when we want to have a fancy breakfast together, we whip up this nice simple pancake recipe which Seán's mom introduced us to (and accentuate it with granola, of course):
Seán's glorious stack for Mother's Day
Ingredients*
1 ripe banana
2 eggs
⅓ cup oats
½ tsp baking powder
Pinch of salt
This makes enough pancakes for the two of us — the photo above is of a double batch.
Procedure
Mix everything in a food processor or blender.
Heat a pan, add some oil or butter and cook the batter in whatever shapes you desire.
Keep them warm under a towel while you finish up the rest.
Prepare any toppings you like. We like: maple syrup (or maple butter!), fruit, nut butter, kefir/yogourt, granola.
Stack neatly for a photo.
IMPORTANT: Dismantle the stack with reckless abandon and plate your pancakes in the form of a weird face or creature!
This last step is crucial to a truly luxurious breakfast experience. Even if it means eating cold pancakes, it really brings out the maximum amount of nourishment.
Here are some "brekkiefaces" (as dubbed by Seán) we've made, for inspiration:**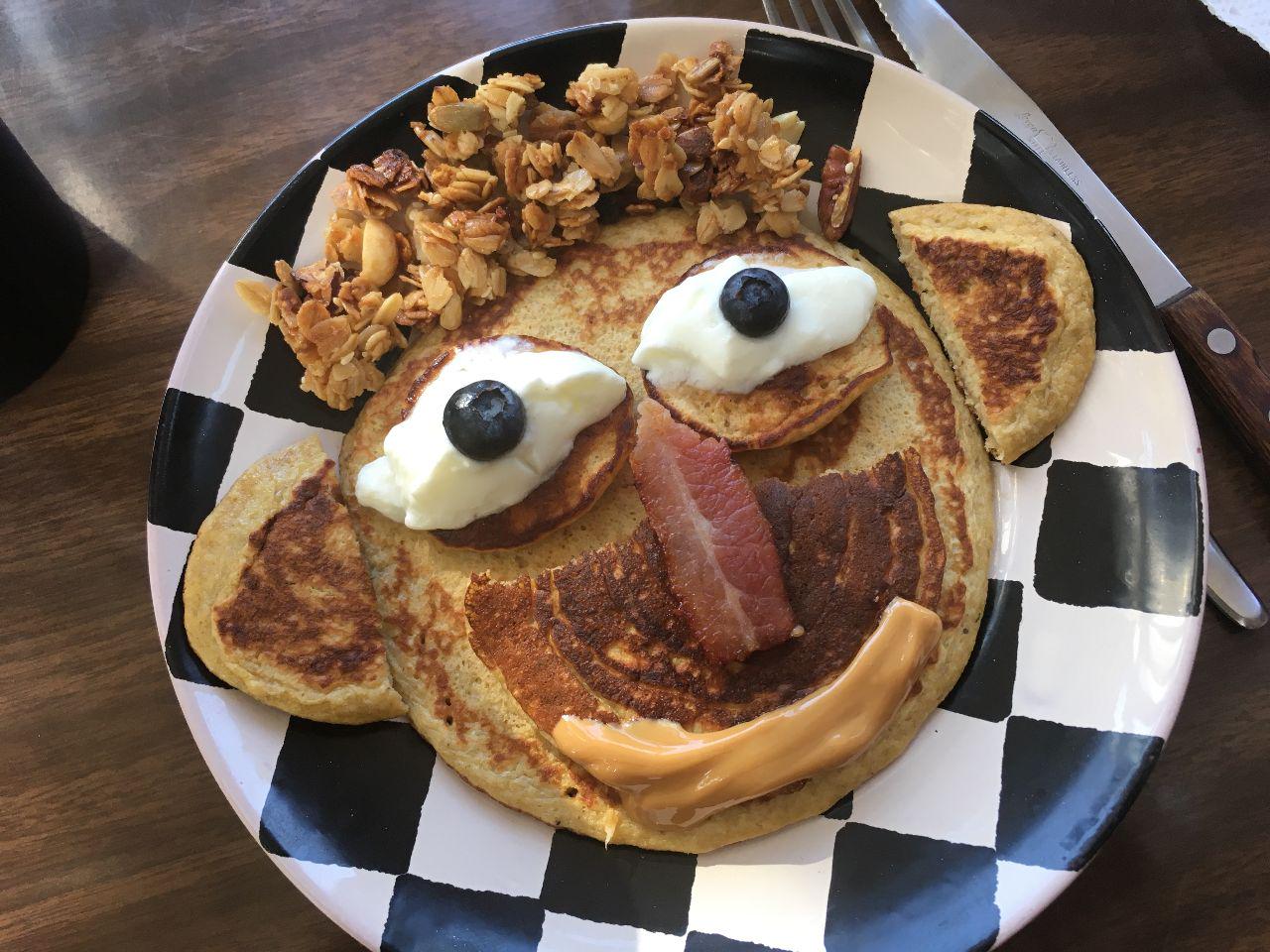 they can be happy
or drooly
or clowny
or sometimes... angry
Enjoy!
*This recipe happens to be free of gluten, so Kate can eat them. I'm sure one could try to substitute the eggs with flax or chia globs, but we have yet to try this.
*Vegetarians & vegans may be happy to learn that we no longer eat bacon... even though it does make great brekkiefacial features!
#spring #kitchen