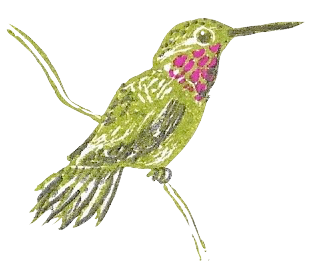 Hummingtunes II  
If you missed our first installment of Hummingtunes, you can find it here.
Tomorrow (Friday, June 5th) is "Bandcamp Friday" — a day when artists receive 100% of the revenue from album purchases! It's the perfect excuse to pick up a handful of albums on your wishlist, or to discover new artists & sounds to add to your life-soundtrack.
This time around, rather than pick out individual tracks from favorite releases for our Buy Music Club playlist, we've each added four albums in their entirety for your longform listening pleasure:
---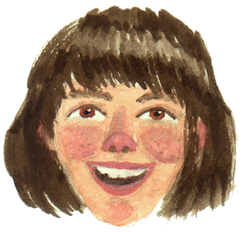 ~ Albums 1-4: Kate
I'm excited to pick up some more friends' albums this time around (Ari Lantela, Max Marshall, Ryan Zak), as well as a nostalgic album that Seán introduced me to when we were first getting to know each other (Geotic's Morning Shore).
For this playlist though, I wanted to share some of the albums that I picked up last time, from artists that I had never heard of before. I discovered 2 of them by searching for "Balfolk", a style of Western-European folk dance music (Christoph Schoenbeck & Oîma), and another by searching for a Finnish accordionist I love the sound of—Maria Kalaniemi— only to find that she didn't have any albums on Bandcamp, but she did feature on a different Finnish accordionist's album (Matti Kallio). The 4th album I bought is by a new friend of Seán's, and I liked the calming sound of it so much that I had to add it to my list (Polylith).
I've been learning the first track from Matti Kallio's album Waltz for Better Times on accordion, and it's been so much fun! It's a lively tune with lots of little hidden trills and other various decorations thrown in to accent the melody. There's also a vamp break in the middle that includes some rigorous bellows-shaking— a technique that I'm just beginning to learn. It's not supposed to feel like a work-out, but oy, practicing that technique is building some arm muscle in my left arm that I didn't know was there!
~ Albums 5-8: Seán
As for me, I'm really excited to be picking up some new releases by long-time favorite artists (as well as a few other bits that I couldn't afford last time around). Since I'm no longer on any 'social media' channels or in other digital spaces which bombard me with updates, I'm blissfully ignorant of new music until I turn my attention toward specific artists. I say "blissfully" because although I value supporting & keeping up with musicians, I've come to value lowering the shiny-new-content stimulation load on my brain even more. Whereas before it felt like music was constantly being thrown at me whether I was ready to receive it or not, now I find releases (or they find me) when the time is right.
A short story about my encounter with one such release:
Yesterday I was digging back into some old music on my iPod (yes, this ancient tech lives on!) and had an urge to listen to Owen Pallett. I actually wasn't sure which of his albums I had on there, but was in the mood for anything from his catalogue, really.
Before I continue this little tale, a brief bit of history:
⏳
I originally discovered Owen Pallett in 02005 when he was still releasing music as Final Fantasy. I remember the moment very distinctly, because I was browsing a Livejournal blog—the name of which I've sadly forgotten, but would love to credit for this encounter—by someone who posted photos they took at concerts alongside a few tracks/recordings. Being the video game occultist that I am, no doubt the name "Final Fantasy" captured my attention. I also have a blurry mental vision of the photos from his performance which also intrigued me. In any case, I was curious—and shortly after wholly enchanted by the music that I was hearing.
I can also pinpoint that one of the first Final Fantasy songs that pulled me into that new sonic dimension was "Illusion Song"—the little known working title for what was later named "He Poos Clouds" (from the album of the same name)—because about 15 years ago now, I incorporated it into the first mix I ever posted online (remember Xanga?).
Over the years following that musical-soul expansion event, I became (and remain) a cult fan of Pallett's work.
⌛
Back to the iPod:
I ended up #revisiting Heartland, and as "Oh Heartland, Up Yours!" played had an urge to read up on the lyrics. Shortly after that, I wondered what Pallett's been up to lately and was delighted to find that he just released a new album a couple of weeks ago! Serendipity? ...or Destiny? Either way, I couldn't be more excited to pick up the album tomorrow – especially after watching the video for the single "A Bloody Morning", which gave me deep, wholesome chills:
I'll have to let the other releases I chose for this BMC list speak for themselves (dinner calls), but suffice it to say that they are all by artists who are very close to my heart. You'll also notice that there is an 'island-to-island' theme forming... hmm... much to ponder on that elsewhere.
I hope you (yes, YOU) enjoy these tunes, and are able to pick up some great music from your own wishlist tomorrow!
#spring #music #bandcamp-friday