Hummingtunes III: Calming Music Edition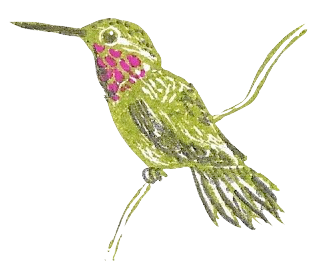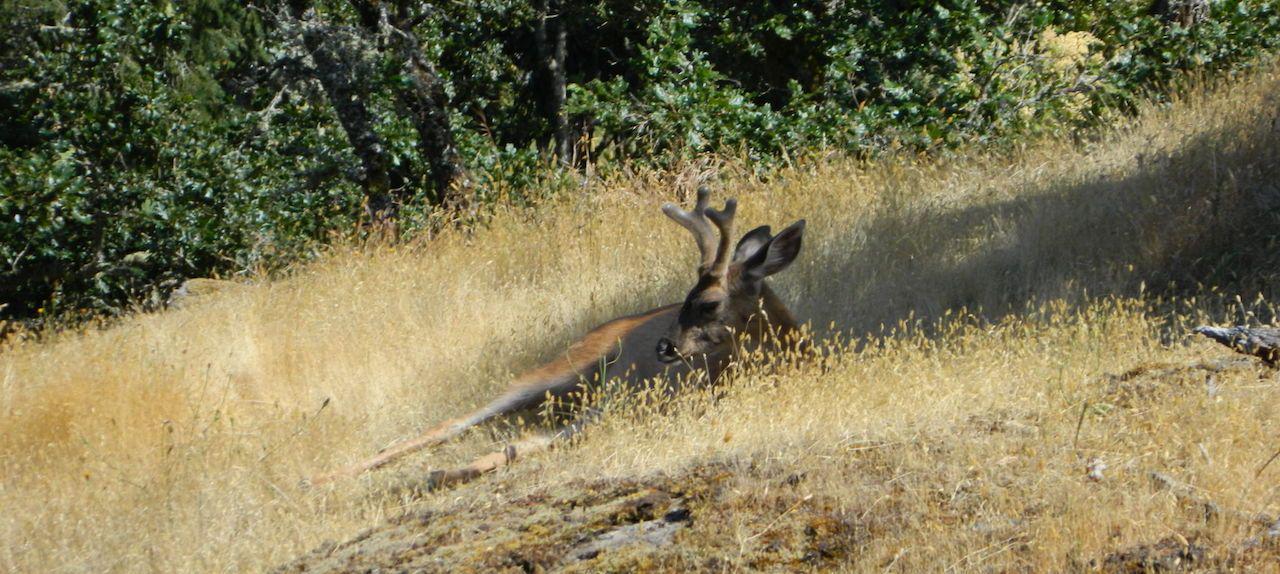 If you missed the other editions of Hummingtunes, you can find them here.
Next month, Bandcamp Friday returns once more to support the livelihoods of musicians around the world who bring much-needed light and relief to challenging circumstances. For this edition of Hummingtunes, we thought we'd take this opportunity to highlight and reflect upon some of the calming albums which have brought a great deal of relief to our heavy brains and anxious bodies during difficult times. We hope they do the same for yours as well:
---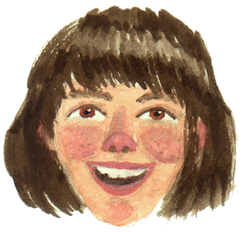 ~
Before meeting Seán, I really didn't listen to much music that would be defined as "relaxing".
As an animated busker and performer, I had been used to keeping things upbeat and engaging so as to not lose the attention of passers-by who might throw a couple bucks in my hat. So, I listened to a lot of faster-paced music to help inspire me to energetically engage with audiences.
It kinda gives a sense of where I was at mentally, too: "Go go go! What? Too tired or ill to push yourself to extremes by performing and socializing 90% of your time? Well, then, you're useless. It's ok, just listen to some cray fast oom-pah music to getchya goin' again!"
❖
In 2017 my friend Ryan put out a beautiful album called Rest, which, in his words, "was composed in a year of illness during which I had no choice but to rest, alone, in silence."
Upon my first listening to it, I burst into tears before the end of the first track and had a good long cry— that's music therapy for you. I had been going through illness of my own that year and for the first time was learning how to slow down, put my health first and find comfort in my own company— a challenging shift indeed, and one that was helped along by my moving to Humm Hill.
❖
When I was first spending time with Seán, we would have "None-days", part of which we'd spend an hour laying on the couch, being still and listening to relaxing music. This is how I was introduced to many of the soothing albums included here, and so I have very sweet memories of these songs and their transformative, healing powers.
I feel many of the albums on this list share in the description of Rest: "This is music to rest to, to nap to, to relax to, to love to, to live to."
I invite you to partake in some relaxation this week by sampling some of Seán's excellent collection of soothing music (and do buy the ones you like!). ❤
~
I've been learning to manage depression and anxiety for about 18 years now, and one of the most effective & sustainable means of doing so for me (in addition to connecting with the natural world) has been through listening to calming music. Regardless of how deeply engulfed by negativity I sometimes become, I always have a powerful repertoire of songs which can guide me back to shore when I'm feeling lost, isolated, or overwhelmed—taking my mind across space & time to connect with countless other souls.
Most of the artists on this playlist drifted into my consciousness during some difficult period or other, and I often find it hard to articulate in words how powerful their sonic magic has been for me—but I'll try my best to give some much-deserved context to these releases here.
A few years ago, I pared down my CD collection (yes, I still listen to CDs!) to a small set of my most cherished albums, and several of the selections on this list were among them. I'm struck by how geographically- & culturally-varied their origins are, now tightly stacked in this slim, digital collection of calmness.
The first album, Mundanin Kata, is a fantastic collaboration between American cellist David Darling and the Wulu Bunun—an Indigenous group native to Taiwan who sing gorgeous polyphonic harmonies—which never ceases to breathe joy into me. There's something deeply warm and alive about this album which I, sadly, rarely encounter elsewhere.
From the mountains of Taiwan, we trace a path some 11,000 km northwest across Eurasia to the seaside Basque town of San Sebastián, where French musician (and fellow bird-noticer) Colleen (née Cécile Schott) re-emerged from a six year hiatus to create The Weighing of the Heart. Colleen's music echoes in the deepest chambers of my heart & mind, and eventually I plan to articulate at length my connection to her work on my personal blog. For now, I will just say that her discography holds profound spiritual meaning for me, and The Weighing of the Heart helped me immensely with my own personal rebirth during a very challenging period of my life.
A transatlantic detour some 8,500 km to Astoria, Oregon now, to where Liz Harris' manifestations as Grouper emerged from similar mystical, healing depths. Liz's music has played a similar role for me as Cécile's, and several years ago—through a series of serendipitous events—I somehow found myself sitting at a dinner table with Liz and Cécile – a convergence of spiritual sonic worlds, and another story that I plan to share in greater detail later...
Flying now over 9,000 km southeastward across Central America & the Gulf of Mexico to Brazil, where pianist Fábio Caramuru initiated a dialogue between himself and his local birds/fauna with EcoMúsica. Not every track on this album is what I would necessarily call "calming" (some songs are quite off-kilter & downright spooky), but I find its overall atmosphere to be disarmingly grounding. I love how rather than playing off of romantic notions of bird sounds (as classical music often does – which I do have a soft spot for), the songs really do sound like a dialogue – with each track leaving room for the 'guest species' unique characteristics to become just as much a part of the experience as Caramuru's music (I'm also a sucker for the album artwork hehe).
About 17,000 km northwest of Caramuru's nature 'dialogues' lies Miyauchi Yuri's brook—a single track album which marks his first Bandcamp release. EcoMúsica was actually released by FLAU, the wonderful Japanese label which originally led to my discovery of Miyauchi's work (story of the connection here). Suffice it to say that I've been a cult fan of Miyauchi for many years now, and have since converted Kate as well.
Kenji Kihara is a close friend and collaborator of Miyauchi's, and for daydreaming was one of the first ambient albums which I introduced Kate to when she moved to Hummingbird Hill—and the title really captures the essence of the release. (Jumping ahead, at the end of the playlist is a free track by BGM LAB. which is a collaborative project by Miyauchi and Kihara.)
Now heading 5,000 km southwest to another island nation, we find sonicbrat—a Singapore-based musician who I gushed about on my other blog (where I also plan to write about Me And You And Everyone We Know separately at some point), so I won't repeat myself here. But I should note that Stranger to my room was released on one of my absolute favorite outlets for calming music, Kitchen Label, who also put out ASPIDISTRAFLY's A Little Fable—another longtime favorite act who strike a wonderful balance between darkness and light.
Sitting at a keyboard, 10,000 km back across Eurasia in Berlin is Nils Frahm. I bought Frahm's All Melody as a recommendation from my friend Michael, co-owner of the outstanding record shop Wall of Sound, on a trip down to Seattle a couple of years ago. I first became captivated by Frahm's music through Felt in 02011 but hadn't been keeping up with his output when All Melody came out. In any case, this album has since become a frequent soundtrack to Kate & I's lives at home and while out adventuring.
Staying in Europe, but crossing the North Sea, Orla Wren's The One Two Bird And The Half Horse is another FLAU release, and honestly caught my eye because the title had the word "bird" in it (I'm easy to market to hehe). But what really drew me in was Georgian musician Russudan Meipariani's appearance as a guest vocalist! Meipariani is one of those magical musicians who seemed to just appeared in my life through the aether in 02010 (with her enchanting album Lieder aus einer Insel) when I was grappling with a heavy episode of depression.
Returning once more to Japan, Hideyuki Hashimoto is a pianist who I stumbled across back when I used to spend a lot of time exploring Soundcloud. He's at least loosely tied to the FLAU community, as well as a few other beloved Japanese composers such as zmi and Masakatsu Takagi. In any case, Hashimoto's albums always ground me warmly and lovingly in whatever space I'm in—and home is no exception. I listened to his music almost every day during my first year living alone on Humm Hill, and these melodies are deeply etched in my mind.
Finally, we cross 9,000 km back over the Pacific Ocean to Los Angeles where Will Wiesenfeld's Geotic project was born. Any number of the many entrancing Geotic releases could have ended up on this playlist, but the Eon Isle pair in particular are albums which Kate and I have listened to together more often than others. Sunset Mountain, both in its layered vocal composition and themes seems to round out this collection really nicely.
Bonus Video:
Bibio doesn't release music through Bandcamp, but on the theme of calming music I thought I'd mention his fantastic new album, Sleep on the Wing, which I've been listening to a lot lately. The title track was accompanied by a mesmerizing animated video which Kate and I both highly recommend watching.
p.s. You can find all of our Hummingtunes picks and more music we've been enjoying in our Are.na Jukebox.
#summer #music #bandcamp-friday