Hummingtunes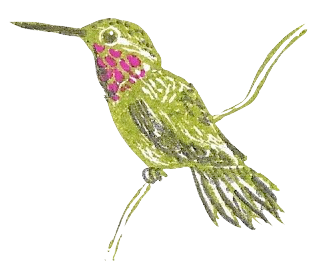 This is the first in a series of Bandcamp Friday posts – you can view the rest here.
In light of Bandcamp's wonderful, now-monthly tradition of waiving revenue fees—which resulted in $4.3 million worth of sales directly supporting musicians the first time they did it, and $7.1 million the second time—we thought it would be nice to share some purchasable songs that have been vibrating through our heads lately.
Given that it has become 'normal' for musicians to be paid $0.00331 per Spotify stream, it's extremely heartening to see a platform which aspires to convince people to actually buy music to support the livelihoods of lovely, talented artists.
Bandcamp's next revenue-fee-free day is on August 6th, so mark your calendars!
Warning: Human agency required to make each song play.
---
~ Tracks 1-6: Kate
These are all lovely musicians who I've played shows or toured with in different parts of Canada (British Columbia and Ontario). I've been finding solace by listening back to them, enjoying the memories.
~ Tracks 7-12: Seán
This is a small collection of songs from albums that I've recently purchased on Bandcamp or am intending to pick up on their next revenue-fee-free day. Special thanks to Zach & glyph for two of the recommendations!
#spring #music #bandcamp-friday