🍁「 楓蔦黄 」🍂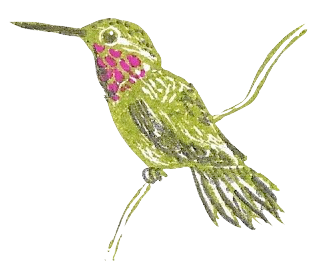 Lying down on a clear, windy day in October to enjoy the vibrant leaves' final dance of the year. The oaks are already looking winter-ready.
こんいちは!
In addition to being Bandcamp Friday (you can peruse our Hummingtunes 五 list here), today marks the end of the traditional Japanese 'microseason' (kō) of 楓蔦黄 (when frost descends, and maple & ivy leaves turn yellow). Soon we'll have an update about our trip, but first we thought we'd squeeze in a few irregular updates from October (十月) about various goings on both around the Hill and beyond.
---
Barred owls are also known as 'hoot owls' or 'eight hooters'. Listen and learn why here.
Upon returning home one early October afternoon, we were met by the watchful eyes of our neighbour the barred owl, perched amid the maple leaves. We were sad to miss out on volunteering with the Rocky Point Bird Observatory's owl monitoring program this year, so it was nice to have a Strigiforme stop by in time for Owl'oween. Barred owls may not be as "aww"-inducing as saw-whets, but they certainly are awe-inspiring!
A shot of the same maple tree perch today, now owl-less (and increasingly leaf-less too)  
---
  In more sombre news, we witnessed (and reported) a few fatal window collisions during Global Bird Rescue 2020 and as a result have been making our windows more feather friendly.
Left: Evidence of a collision (non-fatal in this case). Right: Our new window application reduces collisions using a pleasant minimal grid of points to make the glass more visible.
This small juvenile sharp-shinned hawk (not to be confused with the Cooper's) was lying on its back at first after a hard window strike, but after a short rest, managed to fly off.
Window collisions are a leading human-based cause of death for birds (alongside outdoor domestic cats), and often occurs unnoticed. Birds who don't die from the impact frequently end up stunned for extended periods, during which they are especially vulnerable to predators — and many suffer major internal injuries.
Learn more about bird collisions and how to reduce them here.  
---
Elsewhere, we had the opportunity to join a volunteer restoration outing at a riparian zone near our local Witty's Lagoon, led by the fine folks at HAT / CRD Parks. The invasive species in focus was the all-too-familiar 'garden thug' Daphne laureola (also known as spurge-laurel).
Learn more about this project and see before & after photos here. (These photos of us were also featured in the latest HAT newsletter – what an honour!)  
---
  That's all for now! This weekend, we'll be heading into the forest to learn more about the link between Shintō (神道) and environmentalism in Japan.
More updates to share soon. Meanwhile, 気をつけて!
#autumn #birds #volunteering #日本