Pollinator Week Finale: A Tale of Two Pies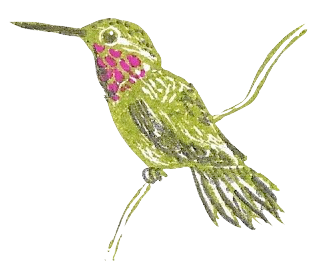 As you're all no doubt aware, today is Tau Day! So no further explanation is neede-
~ "...T..au...?"
Oh! It seems that Quinton is unfamiliar with this widely-celebrated and much-beloved human holiday. So before we continue, here's a brief bit of background:
Not to be confused with the equally exciting and important Towel Day, Tau Day is a celebration of that most circular & versatile food disc, pie! To be more specific, Tau Day is an even geekier version of Pi Day which is considered by some to be the superior occasion to eat pie (two pies, actually). Setting volatile mathematical controversies aside, here on Humm Hill we'll use any excuse to celebrate (and decorate) food.
What's more, as Pollinator Week comes to a close, we find ourselves especially aware of the many foods—such as apples and peaches—which reach our plates thanks to bees and other pollinators. That is to say, some fruit pies would not exist without pollinators (the horror!) since many fruit trees depend upon matchmaking bees to develop big juicy fruits. (Well, okay, humans can hand-pollinate fruit orchards as well, but in addition to being very difficult, tedious work, it's probably not really feasible on a global scale.) And although fruits such as peaches often come from self-pollinating trees, even those trees still benefit from hard-working insects to bear bountiful fruit.
So, on this momentous Tau Day, we are eating pie and reflecting upon two prestigious pies that we were able to make here atop the Hill three summers ago thanks to unsung pollinators for Metchosin Day (which has sadly been cancelled this year):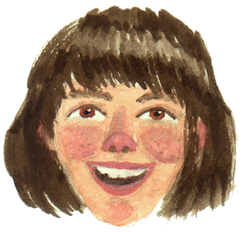 ~ "Best First Time Pie": Peach 🐝
My ambitious pie-design
I believe I was shooting for the pie contest's Spirit of Metchosin award with this busy design, attempting to squeeze in the local farm & forest landscapes, various birds, marine life, ocean, a couple tree species and yes— even a hole exposing a "peach sun". Surprisingly, I actually managed to fit in most of the things from my sketch:
The crust for this pie was gluten-free
Well, someone else was apparently more spirited than I, so the judges left me with the funny & less brag-worthy award title, "Best First-Time Pie". While it wasn't my first time making a pie, it was my first time entering a pie in a contest— not to mention one that's been going on for 50 years!
Nestled in Seán's pie basket  
~ "Prettiest Pie": Apple 🐝
Believe it or not, this was an 'accidental' last-minute design which I rushed to piece together when my original plan fell apart. In the image below, you can see the apple 'leaves' which I cut out for what was to be a tree growing up out of the center of the pie.
Let's just say that the three-dimensional tree of crust didn't work out during the baking process. Instead I was left with a big hole in the middle of the pie—with less than an hour to enter our work into the baking contest.
A form emerges from the chaos...
Scrambling to come up with an alternative way to convey the 'spirit of Metchosin', I thought about the deer that often rest on the slope here. As a result of my little creative mishap, I was awarded "Prettiest Pie"—no doubt the greatest accolade I have yet attained in life! (To my favour, sheep are a beloved, iconic feature of this town and some people saw my 'deer' as a lamb heheh)
Bonus Recipe:
At the foundation of every impressive pie is a flaky crust. For those of you who've never tried making your own pie dough (or have been disappointed with the results), here's the recipe/technique that I've been using for years now with great success – which I originally learned at Kate Lebo's Pie School.
Flaky double pie crust dough
Ingredients:
Ice cold water
2 ½ cups flour (you can substitute various gf flours here)
1 tablespoon (roughly) sugar (less or none for savory pies)
1 teaspoon salt
12 tablespoons (6 oz) unsalted butter
8 tablespoons (4 oz) shortening or lard
(for an all-butter crust, use 8 oz of unsalted butter)
(for a vegan crust, use 10 oz of shortening)
Steps:
Fill a measuring cup about halfway with cold water and set in the freezer
Mix dry ingredients in a large bowl
Cut butter into tablespoon or ½ tablespoon sized chunks and scoop shortening
Toss butter and shortening in the dry mixture
Combine the dry mixture, butter, and shortening by gently squeezing it between your fingers until it looks like damp yellow sand with some walnut and pea-sized chunks
Add a thin stream of the ice cold water for about 10 seconds and toss
Continue adding small amounts of water until the mixture is chunky and slightly tacky
Gently squeeze together a small ball, toss it up in one hand, and if it holds together upon impact, the dough is ready
Create two discs of dough with quick firm motions, wrap in saran, and refrigerate for a couple of hours (preferably overnight)
#summer #kitchen #art #pollinators #pollinator-week