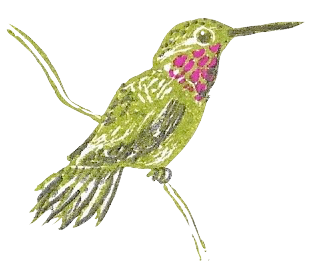 Pysanky a Plenty  
Colourful eggs among the spring gold
Back when I lived in Halifax, my neighbours had a tradition of inviting friends over every Easter to eat snacks and make pysanky, or Ukrainian Easter-eggs. It was always such a lovely time, creating designs by candlelight with friends.
After moving to BC, I missed it so much that I bought myself a kit at the cute Ukrainian Canadian Cultural Centre gift shop and taught Seán & his mom how to make them, to try to recreate those warm feelings and have fun playing with dyes and wax.
A variety of results from our Hilltop trio of pysanky practicers
The most popular traditional pysanka designs start by drawing straight dividing lines onto the egg, and then filling them in with geometric shapes, patterns, flowers or animals. While I think these types of designs look incredible, I haven't yet felt confident or steady-handed enough to attempt them, and so have just done freehand experimental designs so far.
Two of Seán's beautifully improvised designs
Last Easter, we reused the dyes that I had saved in the fridge for an entire year (only the orange was unusable, having grown its own scoby-type creature) and busted out the kistkas (styluses/sticks with a tiny metal funnel at one end), beeswax, candles and newspaper.
The method I was taught by my neighbours is this:
blow out some eggs and let them dry
plug the holes on both ends with some melted wax (so the egg doesn't fill up with dye when submerged)
optional: draw your design idea lightly with a pencil
light a candle, and heat up the metal funnel end of the kistka in the flame
scoop up some beeswax with the funnel
heat funnel again, then test if the wax is runny enough to draw with on some newspaper
if so, draw with the wax on the egg where you want it to stay egg-coloured (white or tan)
then, in the order of lightest colour to darkest, submerge the egg in [yellow] dye, dry, then draw with the wax some more where you want it to stay [yellow].
repeat until you have all the colours you want covered with wax.
finally—and most excitingly—heat the egg, one section at a time with the side of the flame until the wax melts and gently rub it clean with a paper towel.
I find it to be a very meditative (and addictive) activity once you get the hang of the finickiness of it. Looking forward to making a new batch this year!*
Last touches of wax before submerging it in the final black dye.
Spot the finished egg from the previous photo!
---
After I had run out of eggs to decorate—and finding that I was still raring to go—it occurred to me that the process was perhaps similar to batik-ing fabric. While I had never done it before, I thought, meh, why not give it a shot? So I dyed a series of canvas squares using the same wax-resist technique:
The only difference is that, because I didn't want to put the fabric near a flame, I used a hair-dryer to melt the wax while simultaneously scraping it off with a butter knife (which turned out to be much easier with two people).
---
Update: You can view this year's batch of pysanky experiments in the Scuttleverse: %x+H84XT35zXTKW4bVzrDbWQFBp59OtkY3yZXW/uLLsk=.sha256