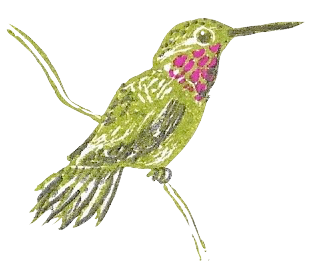 Quinton the Quail... & Co!  
One sunny afternoon in early July, we took a peek down our slope to find Quinton staring warily at us, seemingly on guard:
We shifted our focus a little beyond him to discover Mrs. Quail hidden in the grass, looking extra-rotund:
Suddenly, there was an eruption of round fuzzy things from beneath her feathery shelter:
Thirteen sweet little chicks!
Papa Quinton continued to diligently keep watch...
...as the babies practiced pecking and scratching:
and then continued on their adventure:
Mama and papa are good about sharing watch-duty:
Like mother, like chick:
Last year, a batch of quailets visited us when they were quite a bit younger, looking like little stripy chipmunks: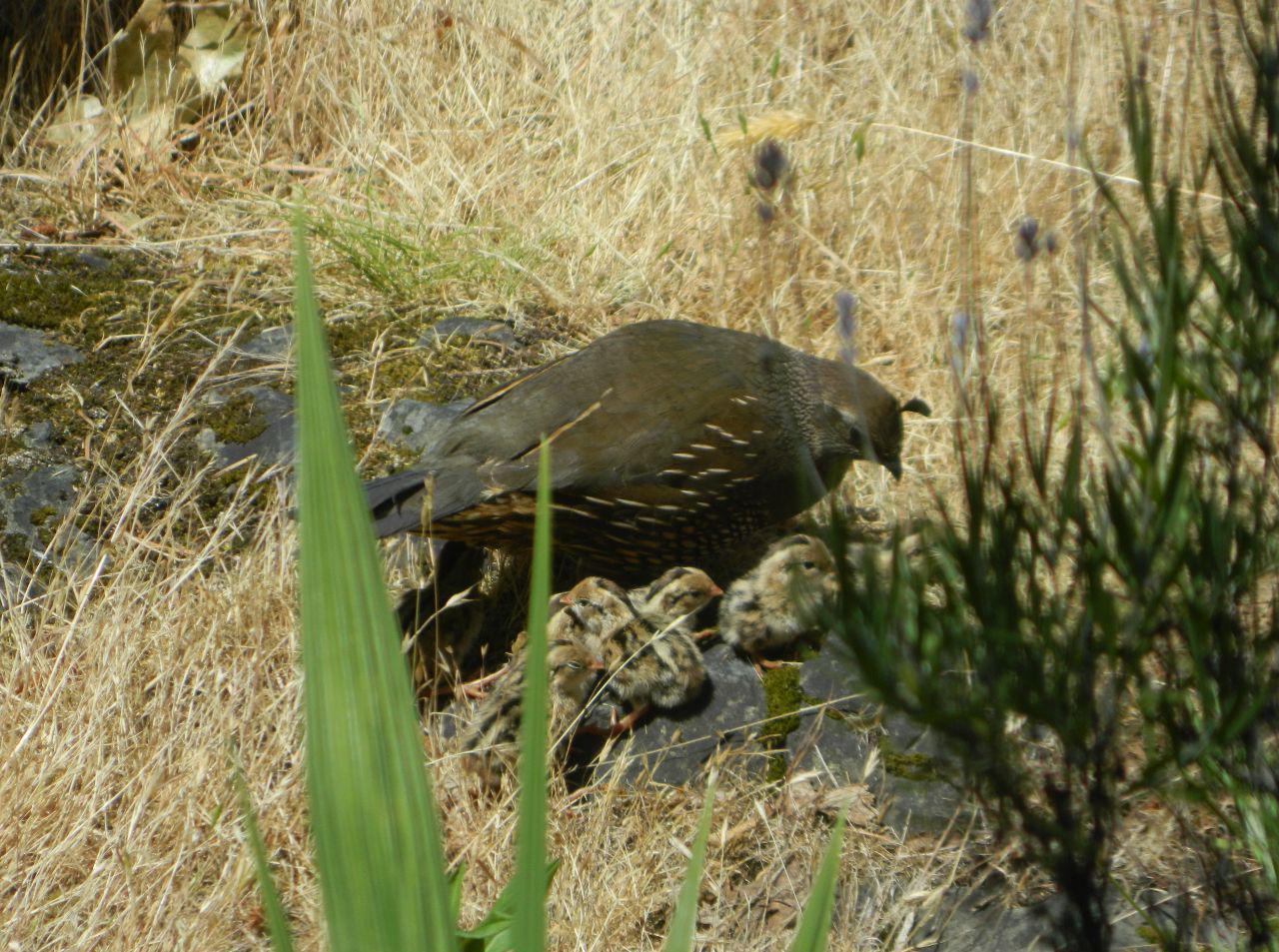 This year, the parents took their brood through many difficult obstacle courses. But these determined chicks didn't quail when it came to the challenge of leaping from a high distance, bravely testing their wings:
A quartet of quailets even managed to fly six feet up to this mossy branch!
Others joined papa on the balancing beam:
One at a time, they jumped into the golden grasses to forage some more.
"Here I go! Are you watching?"
As they reached taller grasses, they required double watch duty, to make sure they didn't miss any predators:
~ Speaking of predators:
While watching the quail family forage on the slope, I managed to spot our neighbours' cat poised in the grass a few feet away from the chicks and was able to chase it away before it could pounce. So, a brief PSA:
In addition to spreading disease, outdoor cats kill hundreds of millions of birds every year here in Canada alone, alongside billions of native species worldwide (which has resulted in dozens of extinctions), ranking them high among the world's most damaging invasive species. Nesting season is an especially vulnerable time for birds & their chicks. The cats themselves are also put at great risk when roaming outdoors.
The common excuse that it's 'natural' for cats to hunt and roam around outside is about as strong as claiming that it's natural for dogs to roam around pooping wherever they feel like, barking at strangers, and attacking other pets/animals unsupervised. Please be a responsible pet owner, so that situations like that of Australia don't become more widespread.
~ Thank you!
#birds #summer #videos