Returning & Reorienting (戻りと変更計画)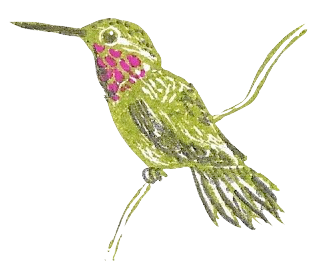 Viewing the Zen garden at HCP. See more photos from this trip on ノート.
ただいま!
After over six weeks of exploring 日本, we're officially back in Metchosin to reorient ourselves toward the holidays and a rapidly approaching new year (正月). That being said, as we hinted in our last post, our virtual 旅 has been so rewarding and inspiring that we've decided to continue making periodic trips back across the submarine cable bridge which connects islands & digital lives through the 'thick' 太平洋.
We managed to bring some souvenirs back— thanks in large part to みすず!
  Furthermore, instead of writing a blog post summarizing our trip, we've decided to start compiling the journey into a web zine! In addition to connecting with old 友達 & new 知り合い, learning about 日本 & our local 日系 history, practicing our 日本語, developing new routines (such as daily ラジオ体操), and adding 和食 recipes to our menu (which sit surprisingly well with our sensitive guts), this trip has given us an opportunity to try our hands at digital illustration. Creating a web zine feels like a natural extension of this new style of expression for us, and will be a fun challenge to weave our journey together.
Speaking of which, we've also been collaborating on an emblem to reflect our evolving creative practice – here's a little preview:
  A shift of focus
In order to adapt to the current global circumstances, we're also making some big personal and professional shifts as we head into 令和3年. While marveling at the incredible wildlife in Japan, one of the most enriching aspects of our trip was learning about the relationships between people and the environment there—from the impact of Shintō, to concepts such as satoyama [里山] and satoumi [里海])—and discovering some fascinating parallels with our own ecological inclinations (as well as a love for acorns!).
A sampling of avocado-pit carvings that Kate made on our trip.  
This got us thinking about how we'd like to expand the scope of our explorations to include the ways in which people in different areas of the world relate to and interpret their local landscapes & wildlife. More to the point, we've decided to continue connecting with friends & family abroad and visiting other regions of the globe into the new year, and plan to share some of our learnings in various formats as Hummingcrow & Co.
In addition to our digital offerings, we've been regrounding ourselves in physical crafting and artmaking as we work toward eventually bringing one of our dream projects into reality – a seasonally-oriented, physical Hummingbird Hill zine series. (On a related note, we've recently been busy creating little things for a local holiday art fair. Eventually we'll have a digital shop for our wares, but for now we'll just share some glimpses of what we've been working on.)
Bird ornaments-to-be overlook hummer-hanga prints modeled after a fluffy Anna's hummer perched on a Nootka rose branch here atop the Hill a couple of winters ago.  
In order to make these plans as sustainable as possible, we'll be busy planting and nurturing the seeds of this new chapter over the winter, and will post updates as they come! We'll also be making time for our individual practices and personal needs (this is key for us), so are being careful not to overload ourselves.
Thanks for your continued attention and care, dear family, friends, and fellow web wanderers – we hope that these updates find you well — and that perhaps they can provide you with a calming "meanwhile moment" in amongst some of the not-so-calming ones.
元気で
#日本 #announcements #art #winter