view
  #Meanwhile
A thirsty rufous hummer (Selasphorus rufus) returns from her long-distance journey.
April 8, '10: Hummingbirds thick as wasps at feeders this pm -
20 rufous + Annas swarm at dusk
April 11, '04: 'a hummbird wades into bird bath & takes a bath like a robin'
view
Dewy pearls glisten in afternoon light, encircled by moss and grass, exposing a spider's intricate design.
Read more...
view
Spring gold (Lomatium utriculatum)
Today was likely the last sunny day we'll have here over the next week, so Kate and I spent some time out removing invasive daphne and scotch broom, both of which spread easily, crowding out the native ecosystem. After a fair deal of grunting and sweating, we made a very satisfying amount of headway.
#Meanwhile, I encountered a few more of our non-human neighbors...
See more photos in the Scuttleverse:
%wN8TxyoN7kTIv9MLcPr2awcSWUdmd0rKpY7jtNSfVjY=.sha256
March 31, '10: Chickadee stuffing nest box
#spring #wildflowers
view
  #Meanwhile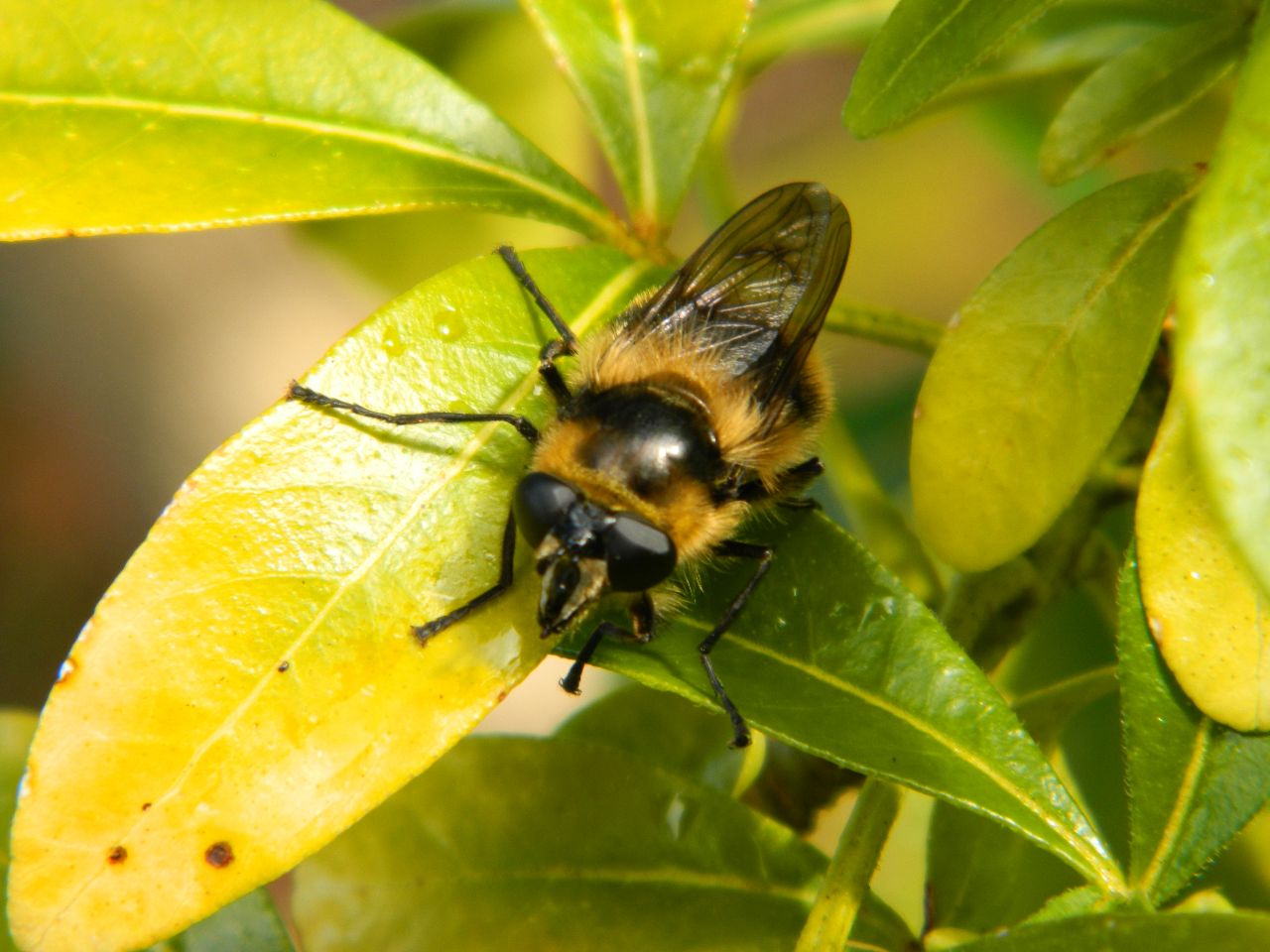 A fuzzy hoverfly (Criorhina nigripes) prepares for a busy day of pollinating.
March 16, '10: Hummingbirds & snow
view
  #Meanwhile
A slopeside satin flower (Olsynium douglasii) heralds the return of spring.
March 4, '84: Satin flower on my slope
view
  #Meanwhile
A vibrant varied thrush greets a grey winter morning, perched amidst budding branches
#winter #birds #sounds #meanwhile-winter
view
  #Meanwhile
A hover fly tours the snowberry blossoms as an olive-sided flycatcher leads a chorus of trills and chirps.
September 19, 1998 - wild pigeon (band-tailed) purposefully flies thru
hose spray I hold + stays, as I repeat, to drench - drinking & preening
view
  #Meanwhile
A sweat bee (Lasioglossum?) eagerly gathers pollen from the anthers of a camas flower.
view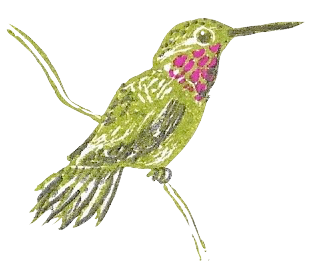 #Meanwhile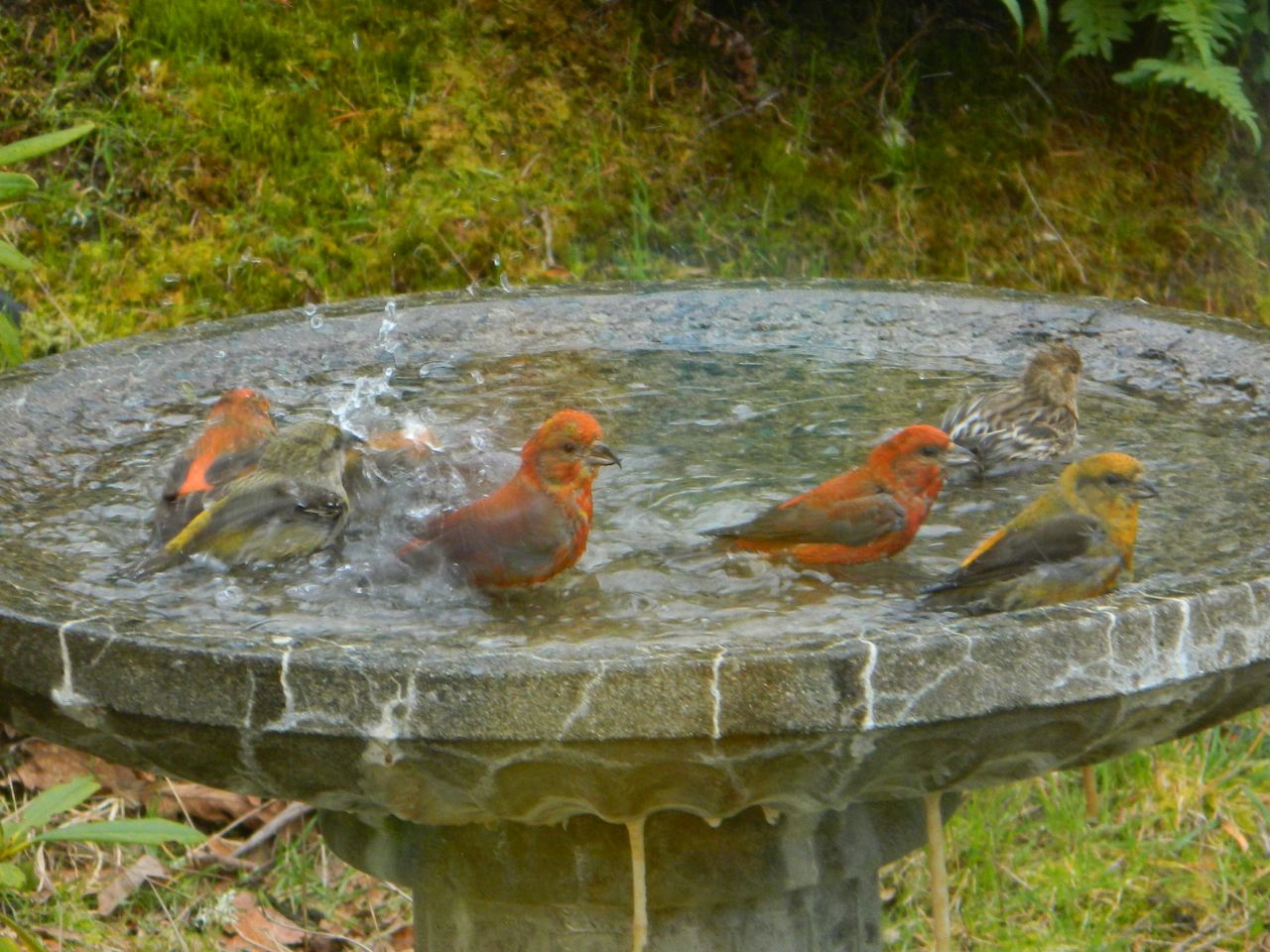 A conga line of colourful crossbills (Loxia curvirostra) descend upon our bird bath.
March 25, '02: Swallows look in new house
view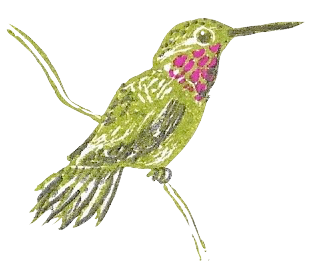 #Meanwhile
A bottle fly blows bubbles to the soundtrack of baby house wrens getting fed in their nest box.
#summer #insects #mysteries #meanwhile-summer