view
  #Meanwhile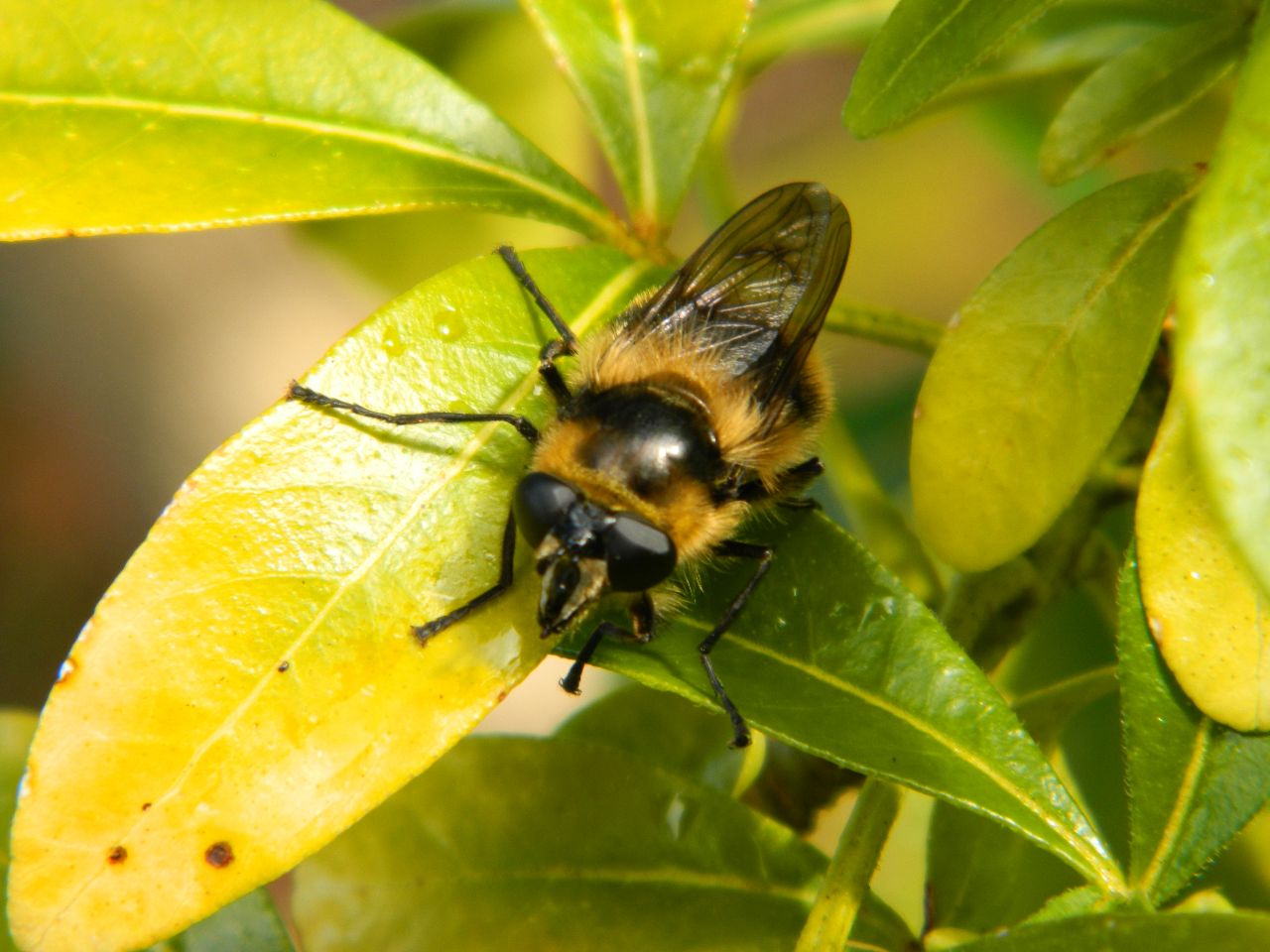 A fuzzy hoverfly (Criorhina nigripes) prepares for a busy day of pollinating.
March 16, '10: Hummingbirds & snow
view
  #Meanwhile
A hover fly tours the snowberry blossoms as an olive-sided flycatcher leads a chorus of trills and chirps.
September 19, 1998 - wild pigeon (band-tailed) purposefully flies thru
hose spray I hold + stays, as I repeat, to drench - drinking & preening
view
  Springy Summer Visitors
Kate's new friend
This spur-throated grasshopper nymph may be a major agricultural pest, but it sure is cute and fascinating to behold up close in person at this instar. Not all species in this subfamily are considered problematic, but this particular individual seems to be a two-striped grasshopper (Melanoplus bivittatus), which are highly problematic crop eaters. That being said, it's also a tasty meal for birds... and perhaps for humans as well?
Read more...
view
  #Meanwhile
A sweat bee (Lasioglossum?) eagerly gathers pollen from the anthers of a camas flower.