view
  #Meanwhile
A hover fly tours the snowberry blossoms as an olive-sided flycatcher leads a chorus of trills and chirps.
September 19, 1998 - wild pigeon (band-tailed) purposefully flies thru
hose spray I hold + stays, as I repeat, to drench - drinking & preening
view
  Pollinator Week Finale: A Tale of Two Pies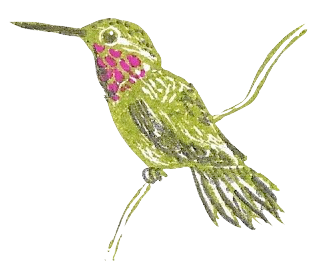 As you're all no doubt aware, today is Tau Day! So no further explanation is neede-
~ "...T..au...?"
Oh! It seems that Quinton is unfamiliar with this widely-celebrated and much-beloved human holiday. So before we continue, here's a brief bit of background:
Read more...
view
  #Meanwhile
A sweat bee (Lasioglossum?) eagerly gathers pollen from the anthers of a camas flower.
view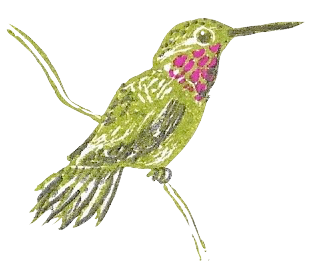 New Year, New Nectar
Here on Hummingbird Hill, one of our most important duties is to keep the hummers happy. We have a handful of hummers year-round who regularly come to sip the sweet stuff from our two saucer-style feeders. When we were still new at it, we found it difficult to remember which of us changed the nectar last and when. This resulted in confusion and—more importantly—the potential risk of unhappy hummers.
So, I came up with a solution.
Enter: Nectar Refresh Schedule!
Read more...
view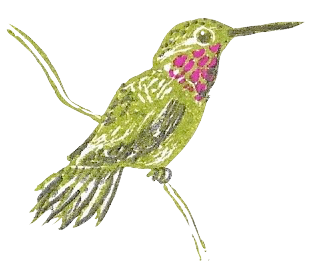 Field Notes from Japan (日本からのフィールドノート)  
こんばんは!
This week marks the 36th anniversary of Hummingbird Hill, and soon we'll officially be back in Metchosin to reflect, reorient, and prepare for the future. We have exciting plans for the new year, and will be busily laying the groundwork for the next chapter of Hummingcrow & Co. through the winter. We'll have a bit more to share on that front in our next post, but before we take a break? from our exploration of 日本, we thought we'd share a field report from our digital studies of two species which have delighted us over the past several weeks.
---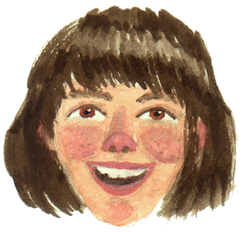 ~ Kate (ケイト): Hummingbird hawk-moth
「ハチドリ VS ホウジャク」illustration by Kate (ケイト)
While researching different 鳥 (birds) in Japan, we wondered if there was anything similar to a ハチドリ (hummingbird) there. Well, we discovered that they don't have hummingbirds, but they do have amazing hummingmoths, known as 蜂雀 (literally "bee sparrow") or hummingbird hawk-moth in English. The two of them are a case of convergent evolution— unrelated species in different places evolving similar traits to adapt to similar conditions—sharing the same hovering method and sipping nectar from flowers, pollinating along the way.
Read more...