view
  #Meanwhile
A hover fly tours the snowberry blossoms as an olive-sided flycatcher leads a chorus of trills and chirps.
September 19, 1998 - wild pigeon (band-tailed) purposefully flies thru hose spray I hold + stays, as I repeat, to drench - drinking & preening
view
  Pollinator Week: BC Bees & Wanna-bees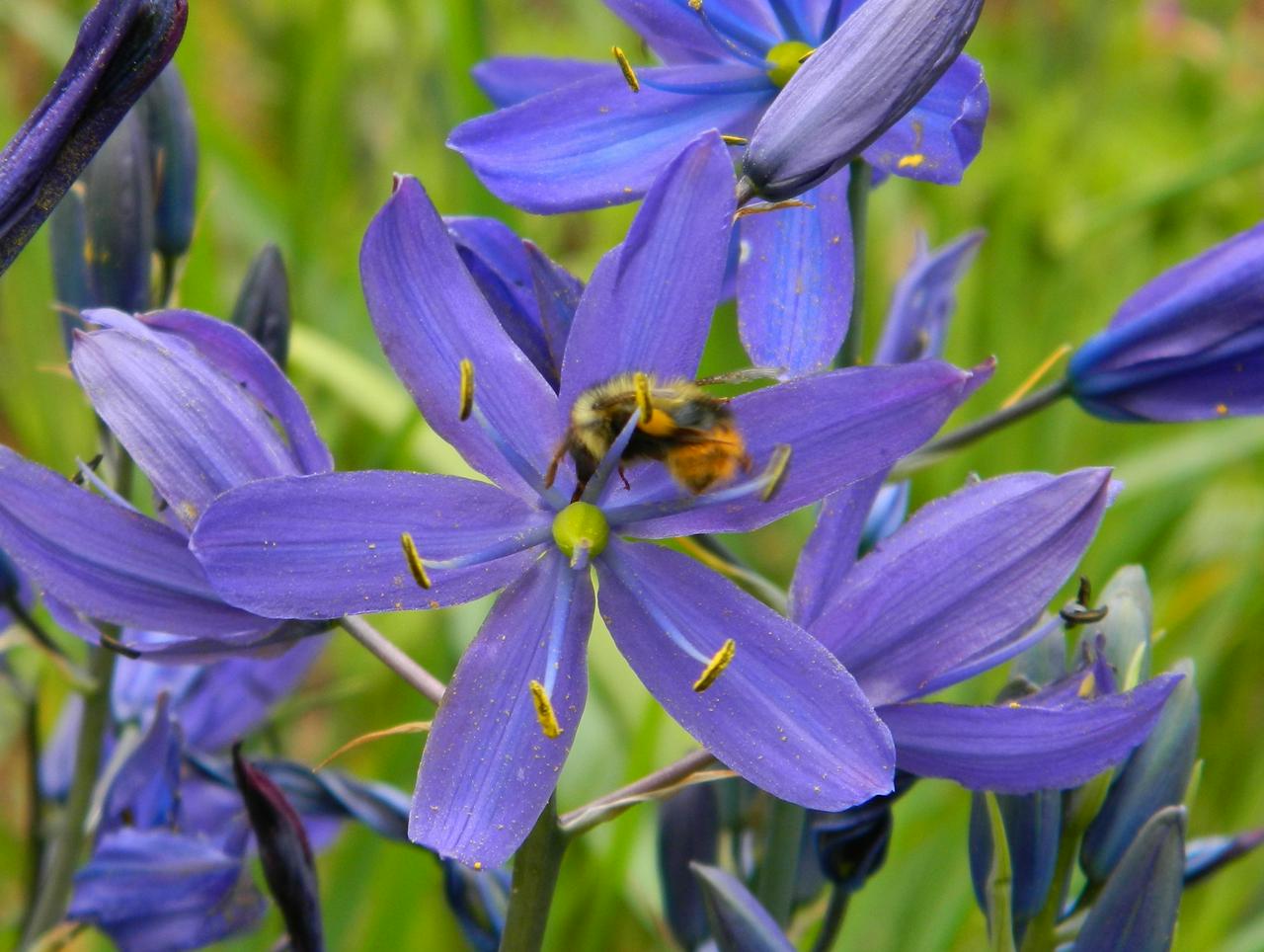 A happy bumble bee enjoying the offerings of a camas / kwetlal flower
A couple of months ago, Kate and I officially became certified pollinator stewards thanks to Island Pollinator Initiative's wonderful webinar series! The first session enlightened us about the importance of pollinators to food production and biodiversity, with a special focus on BC's native bees.
Read more...
view
  #Meanwhile
A sweat bee (Lasioglossum?) eagerly gathers pollen from the anthers of a camas flower.
view
  Secret of the ghost swing
Known in some Salishan languages as the 'swing of the ghost' (or of the owl: q'ít'əәʔəәtsəәspəәlqwít'thəәʔ), this beautiful western trumpet honeysuckle provides food and shelter for at least 20 bird species in our area, and is also frequented by swallowtail butterflies. Likewise, amongst hominids, its nectar has served as a natural treat for children, its leaves and bark used for medicine, and its stems for building bridges.
Read more...
view
  #Meanwhile
A slopeside satin flower (Olsynium douglasii) heralds the return of spring.
March 4, '84: Satin flower on my slope