My favorite books and movies of 2019, plus my 2020 plans.
After being absent from my blog for six months, I thought I'd end the year with a look at why that was, my plans for 2020, and a list of my favorite book reads and movie watches of the year, out of the 300 titles I consumed
Greetings, my long lost friends! And my apologies for not getting any new blog entries posted during the entire second half of 2019. There's a simple reason I wasn't able to do so, which is that my life suddenly got a whole lot busier starting last August, when my elderly parents officially began the transition that has eventually led to them moving into an assisted living facility, a move which is coming right after Christmas. It's been an event-filled six months, ones with lots of highs, lows, new knowledge about subjects I never knew anything about before, and weekly train trips between Chicago and St. Louis. The problem, though, is that the first thing all these eldercare guides say about eldercare is not to talk about eldercare online, because of there being just such an overwhelming amount of predators who are scouring the internet precisely to find out information about medications to steal, empty houses to break into, elderly people with diminished capacities to take advantage of, etc.
That's essentially kept me on a media blackout for the last six months, since all this has taken up so much of my time that I literally haven't had the space or energy to write about anything else; and this is not to mention that nothing else has really been going on with me anyway, in that I had to shut down my American Sign Language (ASL) classes and meetups during this process, barely got any freelance work done, acquired almost no new rare books, etc. But the process is nearly over, which means that I'm finally putting some ambitious plans together again for 2020, including turning this blog back into a more general one (as opposed to one specifically devoted to sign language, like it was during the first half of 2019), and with any luck getting a new blog entry posted every Monday throughout next year. I thought I'd do a little bulletpoint rundown of everything else I'm hoping to accomplish next year, but with fuller explanations being saved for further blog entries next month...
To begin with, after years of friends encouraging me to do so, I have finally started a Patreon account, although with a twist; that since I don't want to go to the trouble of a bunch of new activities for high donation amounts, I'm only asking people for $1 a month, in return for a centralized newsletter each Friday that will share the links to all my latest book reviews, movie reviews, blog entries, Flickr photos, Instagram photos, and interesting news items at Twitter. Or, well, technically there's a $2 level as well, which gets you access to a second newsletter with original content not shared with the general public online; but I'll get into that a lot more with my next blog entry here, right after the new year.

Again based on encouragement from friends, I've decided to once again pivot my freelancing goals for 2020 as well, and really dive heavily into the attempt at getting jobs being a "developmental editor" for self-publishing and basement-press authors. This is basically the job I did when I was running my own small press — I help authors take a big-picture look at their manuscript, identify general sections that need to be majorly reworked, then go in with them and edit the actual writing on a micro scale until it's finally ready to be published — which I've come to learn is a much sought-after skill among self-publishing writers these days, and in theory could earn me enough money that I could stop doing all other forms of freelancing, which would be great. Again, a lot more on this in a separate blog entry next month.

And then when it comes to the other major way I make money in my life, by selling rare books at eBay, after upping my game in 2019 by starting to attend estate sales here in the Chicago area every Saturday (which literally kicked up my monthly revenue around 500 percent from what it was), in 2020 I'm leveling up again by finally joining the Midwest Antiquarian Booksellers Association, which will let me put together a traveling table setup and start selling books at actual physical events, like the annual Printers Row Book Fest here in Chicago and more. I have no idea what will come of this, whether it will be a highly profitable endeavor or a complete waste of my time, but I thought it'd be worth at least trying it out and seeing what happens.

Oh, and the ASL lessons are back on, by the way, with the goal in 2020 being to finally get to a knowledge of 5,000 terms, a nice basic goal since this is typically the amount of terms a child learns through cultural osmosis by the time they're five and are ready to enter school and learn how to read and write. That should make me truly conversational in sign language for the first time; although with me only currently knowing around 1,500 terms, that means a schedule of ten new words a day, every single day for an entire year. Can I do it? Well, helping me out is the fact that I now run Meetup.com's one and only group dedicated to Chicago social meetups for ASL students and the larger Deaf community; and we'll be doing weekly practice nights all through 2020, in a variety of neighborhoods all over the city, so that should go a long way towards helping me stay active. If you're in Chicago and learning ASL yourself, please come out and join us!

Let's see, and what else? Well, after three years of mediocre results, I've decided to finally get serious about getting good at home breadmaking; I'm planning on buying my first-ever electric bicycle; after a fascinating year of owning a Fitbit, I've decided it would be interesting to start doing a more comprehensive record of health stats, and am planning on acquiring home testing machines for blood pressure, glucose and cholesterol; and with marijuana becoming legal in Illinois on January 1st, I've decided to start exploring the wide world of non-weed THC consumption more, including edibles and dabbing, plus thought it would be fun to try growing my own plants for the first time simply because I can, plus am planning on obtaining the Illinois Dispensary Agent Certification, just in case I find myself with an opportunity to work part-time at one of the city's growing amount of THC stores. (Hint, hint — if you hire me, you can advertise a repeating day each week when Deaf customers are welcome.)
Like I said, the good news for all of you is that all this is precipitated on me getting a new blog entry up here once a week next year, so I hope you'll have a chance to come by regularly for the latest. And as an enticement to do so, I thought I'd end today by sharing my 13 favorite books I read and 13 favorite movies I saw in 2019, out of the approximately 150 of each that I made it through this year. I read barely any new books in 2019, so my best-of list for them is a mix of titles from throughout the years and decades; but the movie list I tried to limit to films that have only been released in the last year or two. I hope you enjoy, and here's hoping for a safe, fun and productive 2020 for everyone.
FAVORITE BOOK READS OF 2019
Adjustment Day, Chuck Palahniuk. This often misunderstood criticism of the alt-right gained controversy over being written as an alt-right fantasy; but as usual with the author of Fight Club, the reality of this book is much more complicated and subtle.
The Burning World, J.G. Ballard. As part of "The Great Completist Challenge" I do at Goodreads, I'm reading the entire oeuvre of New Weird author J.G. Ballard in order of publication these days; this is one of his first, on the surface a traditional sci-fi tale but hinting at all the craziness that would come a decade later.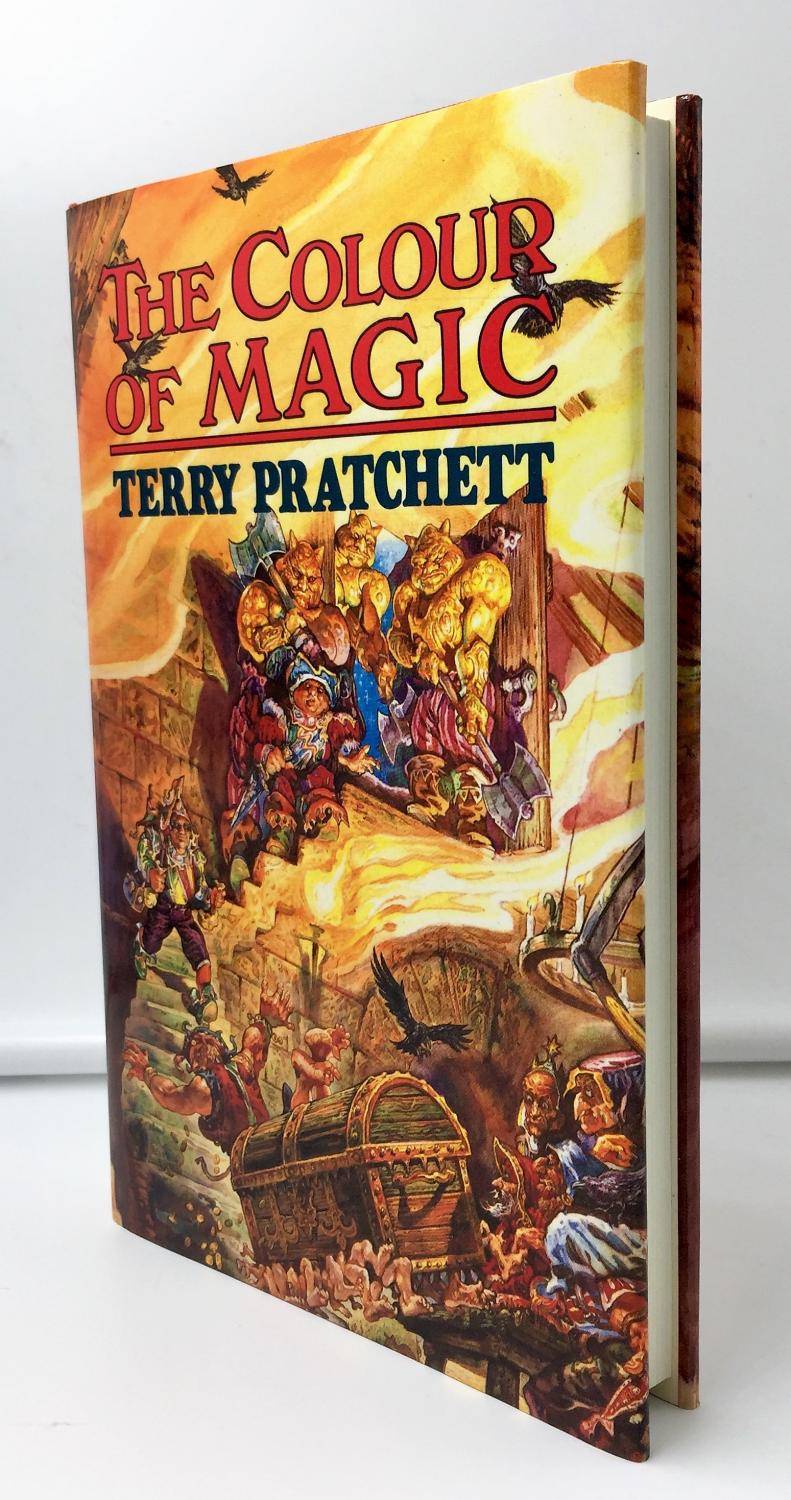 The Colour of Magic, Terry Pratchett. And along those lines, I've decided to read the entire "Discworld" series in order for the first time too. Here's the very first one; fans claim the series gets better as it goes, but I found this to be really great on its own, Lord of the Rings meets Hitchhiker's Guide to the Galaxy.
Ice, Anna Kavan. The Paris Review's website overview of underappreciated female writers throughout history is what brought me to this forgotten genius of Mid-Century Modernist science-fiction, with a tumultuous life that led to a short career that was intensely loved by a small cult audience, but buried by all the manly men authors and editors of the time who were so threatened by the success of women writers. 
Lonesome Dove, Larry McMurtry. An 800-page, Pulitzer-winning traditional Western saga? Yes please! It's McMurtry, simultaneous author of sentimental titles like Terms of Endearment and hipster stories like The Last Picture Show, so you know he's going to do a surprising, engaging, captivating job.
Maybe You Should Talk to Someone, Lori Gottlieb. The closest I got to reading a contemporary trendy title this year, it's an Irvin Yalom-type memoir from a psychotherapist who unpacks the therapy process in plain language, plus mixes in her own issues. Illuminating and charming.
Pop. 1280, Jim Thompson. A later-career noir classic from the guy who gave us The Killer Inside Me, which I specifically sought out because it's the next film adaptation from Greek surrealist Yorgos Lanthimos (The Lobster, The Favourite). The darkest story you'll read next year, the fact that it was published in the shiny Mid-Century Modernist early-'60s is even more incredible.
Revelation Space, Alastair Reynolds. Huge complicated hard-science space opera done right. A sweeping tale encompassing numerous planets and a head-scratchingly obtuse climax, it's just the start of a sprawling, fan-loved series.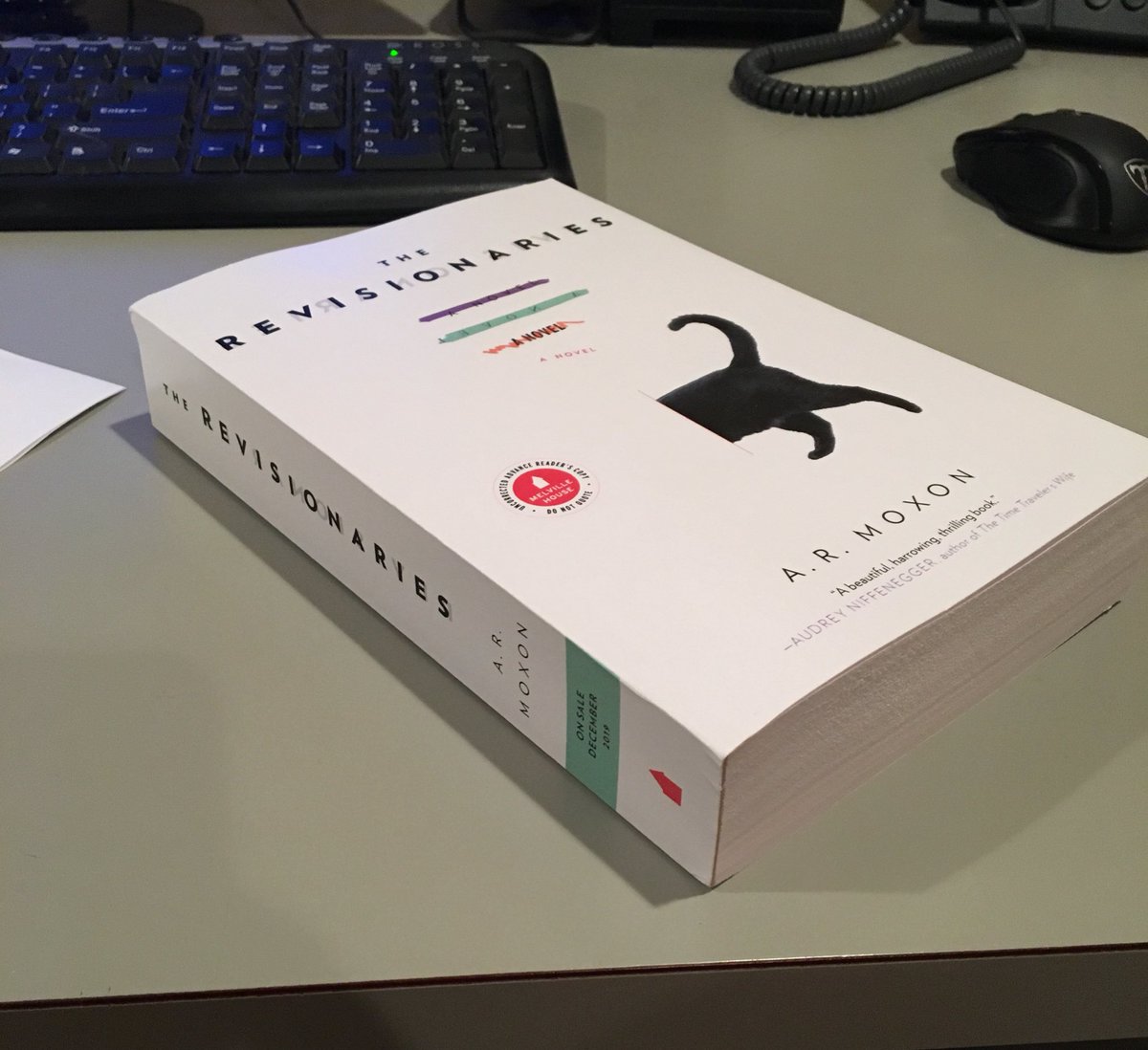 The Revisionaries, A.R. Moxon. This just snuck in under the December 31st wire, the hugely impressive New Weird debut of this "The Wire Meets Haruki Murakami" author. It's super-long and sometimes gets super-abstract, but worth it for the incredibly inventive visuals and '80s-throwback "Illuminati!" conspiracy plot.
The Revolution Was Televised, Alan Sipenwell. I'm late to the game on this one, a historical and critical look at the rise of the "Peak TV" era in the early '00s. I'd already watched about half of these, ranging from The Sopranos to Breaking Bad to Battlestar Galactica; so the fact that the book convinced me to go back and revisit most of them over the last year is impressive.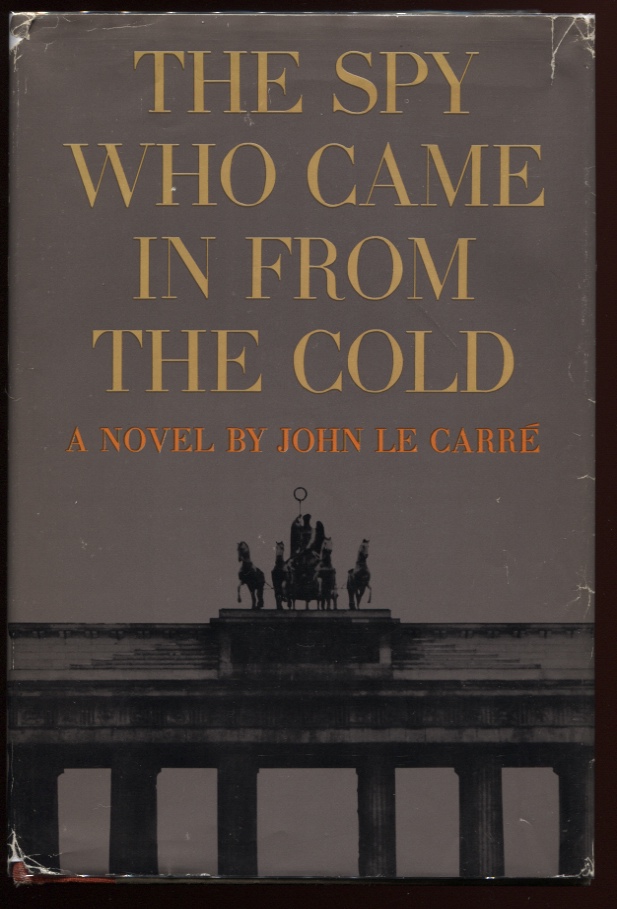 The Spy Who Came In From the Cold, John Le Carre. Another author in my Great Completist Challenge, this is the spy author's third novel but the first to become a huge hit, from the same years as the start of James Bond but presenting an MI-6 that's much darker and more incompetent than that more famous franchise.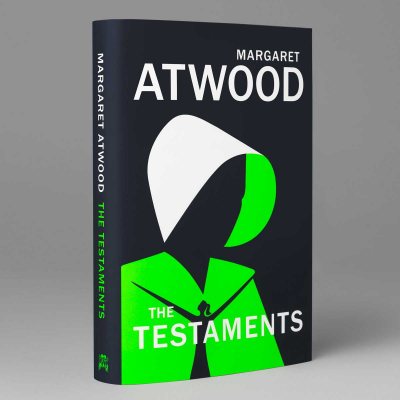 The Testaments, Margaret Atwood. The much ballyhooed latest novel by the Postmodern master, which just happens to be a sequel to her more famous book, The Handmaid's Tale, which just happens to be going through a cultural renaissance because of the popular "#MeToo" TV adaptation currently being made of it. Surprise — it's funny, inventive, timely, and maybe one of Atwood's best books of her career, despite being written in her eighties.
Train Go Sorry: Inside a Deaf World. 2019 was the year I officially began to learn American Sign Language, because of my increasing deafness in middle-age; I read a ton of Deaf culture and Deaf history books as part of that, but here's one of them that's particular good for a general audience, in which a hearing woman whose father was a Deaf teacher reminiscences about the time she spent as a child and later an adult on the campus of a Deaf school where her father taught.
FAVORITE MOVIE WATCHES OF 2019
The Amazing Johnathan Documentary. The convoluted tale of this documentary, in which a supposedly dying comedy-magician from the '80s may or may not be faking every single thing he's saying to the cameras, is actually much more fascinating as a document of our American Downfall times, the perfect portrait of the exact kind of trainwreck combination of traits has led us to a world of President Trump. 
The Beach Bum. Indie weirdo veteran Harmony Korine continues his recent winning streak, following up his unexpectedly delightful and prescient Spring Breakers with this paen to Jimmy Buffet-like waste cases down in the grimy dark corners of Key West and Miami. Come for a spot-on perfect Matthew McConaughey, stay for the surprisingly astute politics and Snoop Dog cameo.
Brittany Runs a Marathon. A nice simple little character-study, about an overweight and unhealthy party girl who gets all aspirational and decides to run a marathon, then subverts all aspirational movie tropes by being a whiny weak person who constantly self-sabotages her attempts to get better. Cassavettes-style emphasis on complex, emotionally true characters, but funnier and more contemporary.
Good Time. A friend at Letterboxd got me turned on to this indie thriller from the Safdi Brothers, who just this month brought us the likely Oscar contender Uncut Gems. Continuing Robert Pattinson's post Twilight emphasis on challenging roles, it's a gritty noir actioner about two petty criminal brothers facing the most harrowing night of their lives.
The History of Time Travel. A great example of the no-budget super-indies that are nonetheless great that you can sometimes find at Amazon Prime Video if you go wading around in the unfiltered muck there long enough. A supposed documentary in the future about the invention of time travel, the details of the documentary shoot itself (both storyline and even costumes and newspaper headlines) change each time a new development in the time travel adventure continues, a brilliant way to explore sci-fi themes with no special effects at all.
Knives Out. Rian Johnson's ultra-clever followup to making a Star Wars film, a perfect recreation of a 1920s Agatha Christie whodunit but with a very contemporary, race-sensitive #MeToo-like twist. A great example of how you can honor an old, white-dominated story genre but still update it for a more diverse present, without pandering to anyone involved.
The Last Movie Star. Burt Reynolds' last role before dying, a sweet and touching indie dramedy about an elderly Hollywood star who gets invited to be honored at a Nashville film festival, just to get there and realize it's a fan-run underground no-budget fest that triggers an end-of-life crisis for him about his possible legacy. It has its problems, but in general is a tender and lovely way for the often wrongly maligned Reynolds to end his career on a high note.
The Lost City of Z. The best example this year of one of the few drawbacks of our streaming age, that gorgeous, sweeping big-budget extravaganzas can sometimes get totally overlooked if they're being primarily designed to be watched online. A visually haunting callback to '80s anamorphic fever dreams like Out of Africa, concerning the interesting subject of white people slowly mapping South America in the early 20th century.
Marriage Story. The latest by my personal favorite Noah Baumbach is a devastating character study of a couple in crisis, as an increasingly acrimonious divorce brings out the worst in both of them. So emotionally raw that people have been making funny memes of the climax just as a way of processing it, it's a shoo-in for a ton of Oscar nominations coming next week.
Mortal Engines. Glad I got convinced to read this surprisingly entertaining Young Adult novel, about a post-apocalyptic future in which cities have been placed on top of moving platforms to get away from volcanoes and things, but thousands of years later have become battling opponents for the decreasing amount of resources on the badly damaged planet. Doubly glad it convinced me to watch the gloriously batshit, undeservedly maligned adaptation by Peter Jackson, which is way more fun than what you've heard.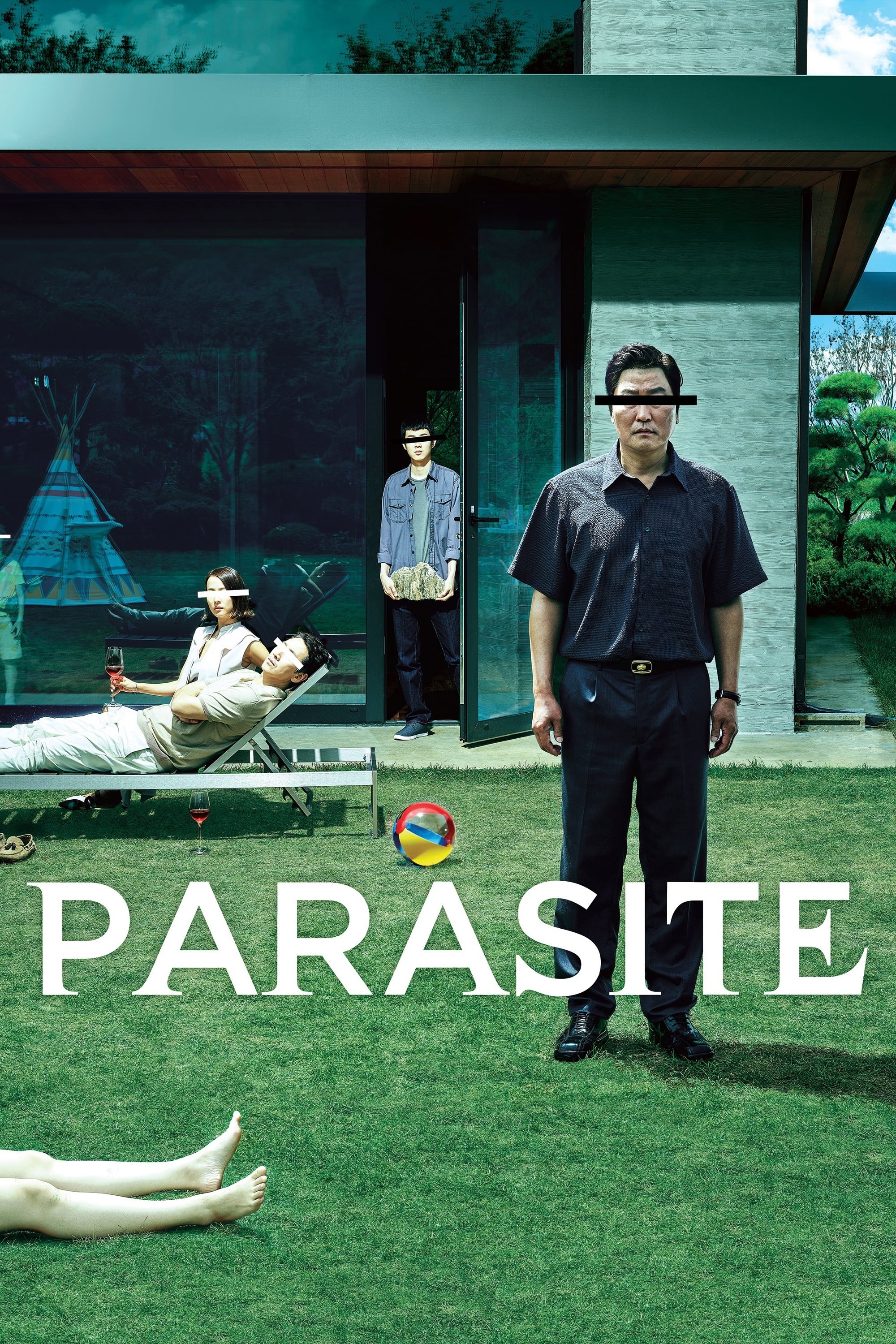 Parasite. Another Oscar shoo-in, this is the coming-of-age moment for South Korean horror, a timely look at class warfare as told through a convoluted and violent New Weird tale that will satisfy both Fangoria-loving teens and their NPR-loving parents. Protect yourself from spoilers with this one!
Thunder Road. 2019 was another amazing year for small, devastating character portraits, a growing legacy of our streaming age when not everything has to be a billion-dollar superhero epic to be profitable; and here's another of the best, a super-dark look at the slow mental and emotional breakdown of a young Southern cop who has just had too much real life heaped on top of him at once.
Triple Frontier. And finally, here's another Netflix original movie that got worse notices than I thought it deserved, a tight and lean military thriller set and shot in South America, with the clean look but moral messiness that recalls '70s downbeat actioners at their best. Don't let the Hollywood cast scare you off — it's a dark, intelligent clock-ticker.
---
*When you contribute as little as $1 a month at my Patreon account, you receive a centralized email every Friday with the latest announcements of new blog entries, new photos at Flickr and Instagram, new book and movie reviews at Goodreads and Letterboxd, new rare books at eBay, new handmade notebooks at Etsy, and the most interesting Twitter news links of the week. Get it all at patreon.com/jasonpettus.