Spontaneous weekend co-working
I was driving to the gym this morning when, as I approached the station, a thought came to me...  "It's Weekend Club today, isn't it?"
I checked, taking a couple of moments to fiddle with the clunky browser on my BlackBerry, and, indeed, it was.
I had been to one of these co-working sessions last month, and I liked the idea of taking the trip to London on this sunny, spring day. I had left the house to go to the gym in shorts, and so this turned out to be the first day I've spent in shorts this year. It's a bit chilly this evening, but I've survived.
I arrived at the coworking space to sunny weather by the canal, with plenty of walkers, joggers and cyclists steadily rolling past.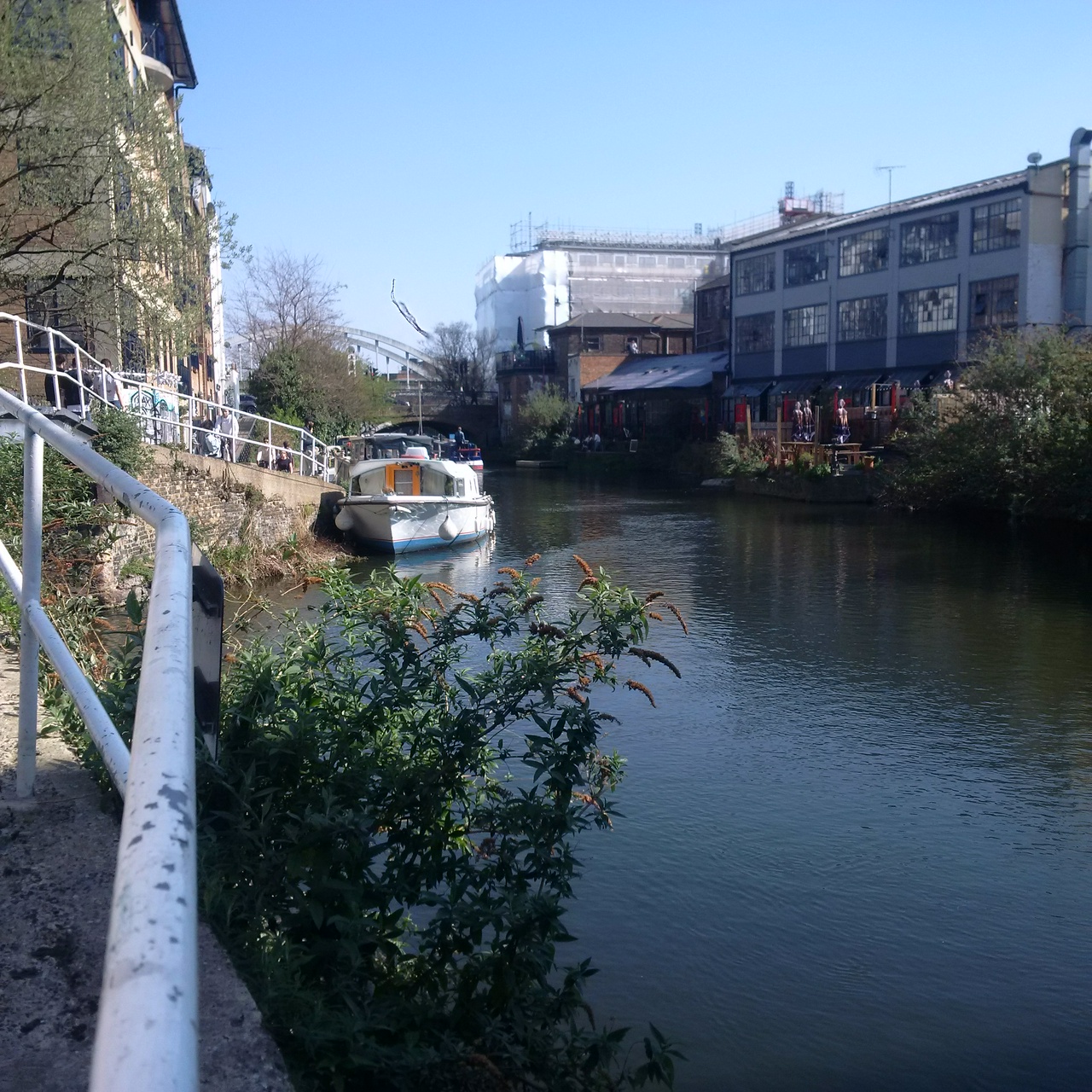 I took a few moments to sit on one of the outdoor cafe tables to soak in the sunshine, and I made sure to sit by the glass window facade at the coworking space, where some sunlight trickled through. Mostly, I just like to be exposed to the daylight.
I got to meet some familiar faces from last time, as well as someone sat next to me who hadn't been there last time. I got some book formatting done (I'm using Atticus to self-format and get it ready for upload to KDP and ready for paperback print), and I uploaded a blog post too.
During lunch we sat together and got to converse, and we did a bit of that towards the end of the day later in the afternoon too. The beauty of these maker meets is that everyone is working on something different, and brings their own stories, perspectives and nuggets. One such nugget for me today was Reddit. More specifically – could I explore that as a social marketing platform? I like the idea of the passionate and engaged sub-communities on there (sub-reddits), and haven't really explored it until now. I might dip my toe in and see where it takes me.
I'm on the train home now, a couple of stops from where I'm getting off, and I have the evening to myself with my parents out to dinner. Leftover roast dinner from earlier in the week, and something on TV to go with, awaits me.