Ripple Pulse: Pandemic
What is Ripple Pulse?
Ripple Pulse is a unique and specialized article series composed by, Ken Melendez, housed on the Web-Monetized content platform, Coil.com. Ripple Pulse is in no way affiliated or endorsed by the company and is simply to be viewed as a source of entertainment for relevant news and legitimate information regarding the Ripple ecosystem. Any personal views or speculation contained in this series is strictly my opinion and is not to be taken as financial advice.
Who is Ripple?
Ripple is an enterprise-grade software company valued at $10B, partnering with corporate entities around the globe, improving the antiquated payment system, specifically cross-border settlement. Their mission is based around driving the Internet of Value, where money moves as efficiently as information does today. The company has been in existence since 2012 and has re-branded over the years from OpenCoin, to Ripple Labs, and now to simply Ripple.
Why is this important?
Discovering detailed information about the Ripple ecosystem matters because the company is solving one of the biggest problems in all of global finance, cross-border settlement. As the current settlement system stands, foreign accounts need to be pre-funded with large amounts of capital serving no other purpose than sitting there waiting for a transaction to go through which can take anywhere from 3-5 business days.
Ripple is thoroughly educating central banks and federal regulators from multiple countries on how to free tied-up capital, hasten stone-age transaction times, and lower unnecessarily high transaction costs in cross border payments. The company has been hard at work for the past 8 years and shows no sign of slowing down.
Ripple is striving to put a dent in the universe, specifically within the digital payments realm, different than any other organization in the industry. Institutional and retail investors alike need to pay close attention to any and all developments occurring within the ecosystem to stay on the cutting-edge of this unprecedented phase in history.
Pulse Highlights:
⦿ Block Stars Podcast
⦿ XRP Price Soar
⦿ Coil Email Leak
☕️ Dear reader,
The world as we know it is experiencing a global crisis. This crisis comes in the form of a virus that is tough to avoid, even while wearing protective gear like masks and shields over our heads. Covid-19 is one of the many issues rampaging through large and small nations of the world.
Yet, in the midst of the chaos, a phoenix arises from the ashes. That phoenix is Ripple, the company recently valued at over $10 billion. This episode of Ripple Pulse is going to dive deeper into the progress made in the blockchain and digital asset space regardless of global hardships.
Despite the pandemic hysteria, the Ripple team has been moving forward, pushing the boundaries of innovation to new heights (while mostly working from home).
Sometimes, in the face of the biggest adversities, incredible innovations have come to light. Let us take a look at some of the actions that have been taking place on the Ripple front.
Block Stars
Block [](https://open.spotify.com/show/0rTTc0Hi2aS1409ncDHDFL?si=N_xSOO_OQ6GIvC_FFaB95Q) Stars is a blockchain and digital assets podcast with the first episode airing at the beginning of May including special guest Chris Larsen. The podcast is hosted by Ripple CTO, David Schwartz.
Jaw-dropping topics are discussed such as global crypto adoption, liquidity, regulation, the XRP ledger, and what post Covid-19 life may look like in regards to digital assets.
Each episode of Block Stars runs around 30-45 minutes and is continually evolving with new guests to speak with and new topics to cover in detail.
Garlinghouse Statement
In a recent 2-part tweet, Brad Garlinghouse, CEO of Ripple, notified followers of the heavy investor interest surrounding the crypto space right now.
Garlinghouse goes on to back the #1 digital asset by market cap, BTC, by calling it a useful inflation hedge. This statement flies in the face of some XRP community members thoughts, bashing BTC for it's low-end tech specs.
https://twitter.com/bgarlinghouse/status/1329559859914698755
In addition to BTC, XRP is also mentioned in the tweet for it's incredible speed, cost, and scalability, making it extremely relevant within the payments realm. Payments, and making them more efficient, has been Ripple's goal since the beginning. That goal is coming to fruition.
Garlinghouse has been known in the past to support multiple currencies, not just XRP. Multiple boats will rise as was implied by the hashtag #allboatsrise. I believe that particular mindset is a good perspective to adopt as we are stronger together.
At the end of the day, it is all about the USE CASE, says Brad. It is no longer 2018 when ICO's were running rampant while scammers were having a field day with people's Ether. A level playing field must be designed by regulators so that the good guys can flourish and the bad actors can be punished.
Regulatory clarity in the U.S. continues to be an issue for Ripple and other companies that desire to operate within US borders. Brad linked to this article on Fortune where he discusses the topic in further detail.
XRP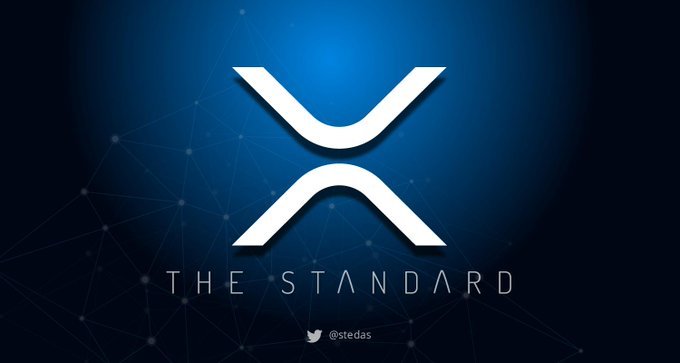 It comes with no surprise, especially to the enthusiastic XRP community, that the recent price of the 3rd largest digital asset by market cap is up more than 80% over the past 7 days. The recent surge is occurring throughout a decent-sized portion of the crypto space but in differing amounts among particular assets.
Currently, the price sits at $0.52 as of 11/23/20 at 10:54am. The above chart displays the upward trend of the asset over the past 7 days. Will the price continue rocketing? Well, if we look at the all-time high of $3.84 on January 4th, 2018, we can see that the potential is surely there. Will it hit that relatively soon? Time will tell.
XUMM App Updates
XRPL Labs created an app called XUMM which is
a wallet & platform allows easy payments (send/receive/integrate) on the XRP ledger.
The website to view more information on the app is xumm.app. The app can also be downloaded directly from the App Store or Google Play store by searching the word "Xumm".
The most recent update of the app is version 0.6.0 which is explained in detail here. Wietse Wind, a top XRPL developer, mentioned that he believes this is the last beta update for the app and that it will be ready for the full release soon.
A great resource for up-to-date information regarding Xumm is on their official Coil blog. I highly recommend downloading Xumm and then start poking around the beautiful interface.
Tangem cards, crypto wallets with built in private keys, will soon be compatible with Xumm. You can even get your hands on an official Xumm-branded physical card if you are patient and wait until next month to order one.
Coil
For those new to Coil, it is a web-monetized content service designed to house the work of creatives who publish original content to be shared with the greater community.
Email Error and Resolution
On November 16th, Coil released an update to their Terms and Privacy policy. This update was announced via email and sent out to all their account holders.
The following points were sent inside the email to explain some of the changes that took place as a result of the update:
•We changed the formatting of our Privacy Policy so it's easier to follow and added additional disclosures for California residents, as required by the California Consumer Privacy Act of 2018 (CCPA).
•We clarified how our partner integrations work.
•We clarified that certain restrictions about how you use Coil Services or Coil content may be imposed based on requirements of our Financial Services providers.
•We updated the explanation of how our extension works to make it easier to understand.
•We added an API Policy which applies to developers using our APIs.
Unfortunately, when this email was sent out to Coil's confidential mailing list, multiple email addresses were placed into the "To" box by mistake due to the way the company interfaces with their mail provider.
To view an extremely detailed explanation direct from CEO of Coil, Stefan Thomas, please refer to this post on Coil's official communication page.
Once an email is sent, it basically is what it is. Mistakes happen. An apology email was sent out and proper procedures were put in place to ensure this mistake does not happen again in the future.
As a result of this unfortunate conundrum, Coil users will all recieve the month of December 2020 free of charge. Faith in Coil should not be lost. In fact, it should be made stronger in light of these challenging circumstances. ✦
Thank you for tuning in to this edition of Ripple Pulse. Keep in mind, this is simply a small snapshot of the bigger picture that is unfolding all around us.
May we work together to make the world a better place despite the pandemic that is pillaging through our towns and in our families. The last thing we need is social division within our communities on top of a deadly virus attacking us physically.
Keep your head up, friend. See you in the next one.
Additional reading:
✪ Obsession and Digital Assets
✪ Downfalls of a Divided Community
✪ Live and Learn – A Crypto Story
Something personal...
Continue reading with a Coil membership.