What Should My Header Image Size Be On Coil?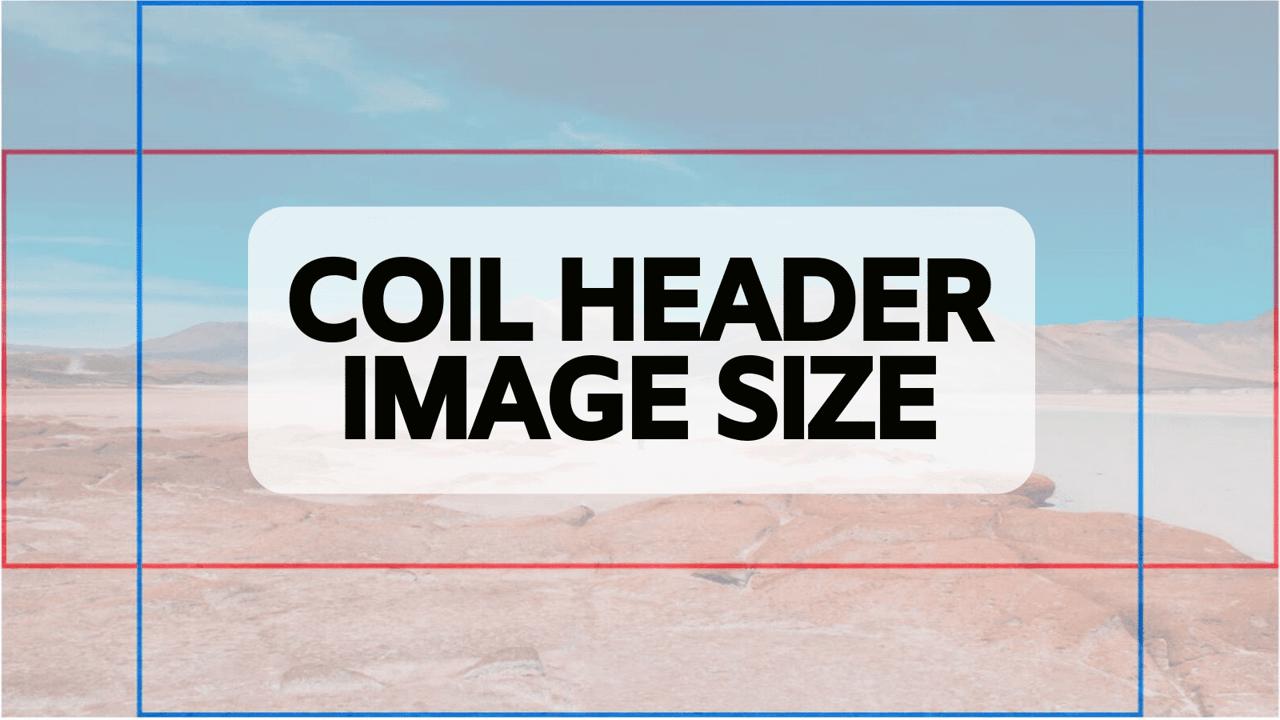 Many Coil users, including myself, have spent time scratching their heads wondering what the proper header image size should be for their blog posts.
We all want our header image and text to look presentable both on the blog itself and also on the thumbnail. The nice thing about blogging on Coil is that you can go back and edit your published posts, even if they were posted months ago.
Let's dive into the specific guidelines to follow if you want to create a beautiful header image on each post you publish to the web. These guidelines are relevant at the time of this writing, September 2019, and may change as the platform evolves.
Coil Header Image Size Guidelines
Recommended ratio: 16:9
Recommended max resolution: 3200 × 1800 px
Recommended file size: below 500KB
Format support: jpg, png, gif, svg
Pay close attention to the cropping areas in the below example. The important areas of your image, what you want shown the most, should lie in the center of the blue and red boxes.
The thumbnail crop is the pic that shows on the Explore page of Coil, and the post header crop is the larger view from within the blog itself:
IMPORTANT: Your Coil profile page will display the full, non-cropped header image, so please pay attention to the areas outside of the center as well when creating your image.
When you are designing your image, say in Canva for instance, choose a resolution of either 3200 × 1800, or 1600x900 which is half the size and still works well.
The main component is to make sure the 16:9 ratio is maintained. If you have the upgraded Canva Pro, you can choose the option to compress the file which will shrink the file size (causes minimal image quality differences).
A header image size that is equal to or less than 500KB is ideal and can be a jpg, png, gif, or svg file. A jpg or a png file type are the most common for images. I normally will choose png's for my headers.
-—
You now have the necessary details you need to go out and make a great looking header image for your next Coil blog. Subscribe to Coil.com to learn how to properly size images for the body of your blog below.
Continue reading with a Coil membership.