Lyndon Loaf
#100DaysToOffload – Day 27
If you've been paying attention you'll have noticed I like making bread. Generally I like easy and fuss free bread. When chatting with my step-dad he mentioned a method of making a loaf his nephew sent him so I tried it. The nephew's name is Lyndon so I call it the Lyndon Loaf though he didn't invent it.
Follow a standard white loaf recipe like this one. Mix it and knead it then after the first rise give it a 5 minute knead and put it in a lidded metal casserole dish (what Americans call a Dutch oven I believe). Put it in a cold oven with the lid on then turn the oven to 240c. After 35 minutes remove the lid and leave in for a further 10 minutes. Viola! An amazing loaf. Here's the one I made: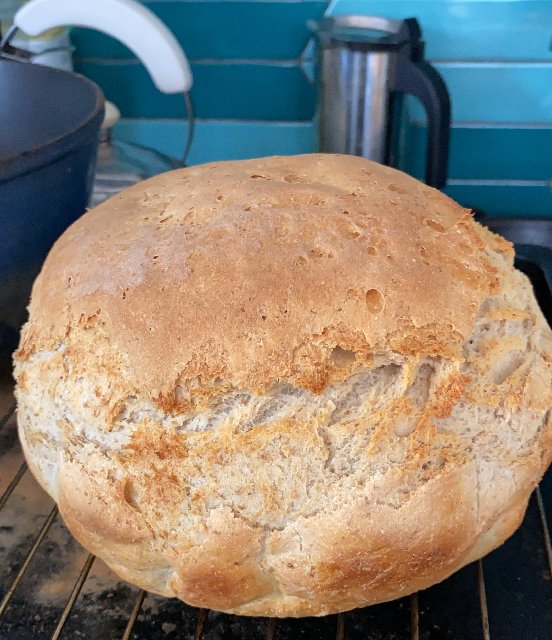 I am taking in the 100 Days to Offload blogging challenge set by Kev Quirk.