Pallet buster
#100DaysToOffload – Day 30
Today's purchase is a Roughneck Pallet Buster. This is probably the most manly thing I've ever bought.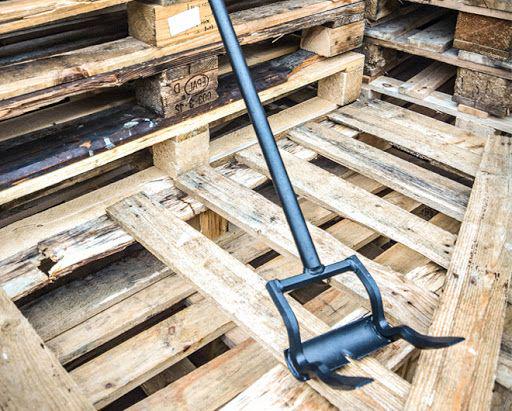 (Excuse the stolen stock image)
Its purpose, if you can't tell from the name, is for breaking down wooden pallets. We've talked about having an extra bit of fencing above the 2 metre back wall for a while, as the neighbour over that side is a little odd to say the least. As we've been in the garden so much recently we decided to look into in properly but the costs of the wood to do it are out of our budget at the moment. So the plan is to collect pallets, break them down and make the fencing using the wood. Fingers crossed! I'm not that bad at DIY but my wife always moans at the cost of tools (as she rightly thinks I'm just buying boys toys) so we are always trying to do things on the cheap which makes it tricky. For this we'll borrow a neighbour's mitre saw to cut it all to length and a friend's cordless power screwdriver to put it all together. Fence on the cheap!