Reflecting on 3 generations of Space Flight
This is a guest post by Mr. Mirrae
This week on vacation, we were fortunate enough to visit the Kennedy Space Center as the reopening of Florida attractions started. It was quite an experience as our family has some space coast history. Being the beginning of the re-opening process, the visitor complex was almost all to ourselves if you can tell from the title picture, no a person insight.
As we walked the complex, I couldn't help but get a sense of nostalgia coupled with a hope for the future.
The Nostalgia
The First Generation
The first generation, is my father. Or Papa as the kids have named him. Back in the 60's and 70's Papa worked on the Apollo missions and is the reason I can call myself a Floridian. I was way too young, in fact new to this world so I have no recollection besides the mission patches I had found and had my mother stitch to a denim jacket for me. I thought I was so cool, like Maverick from Top Gun.
About five years ago I found the patches again in our closet and had them framed for Papa.
The second Generation
The second generation is me (Mr. Mirrae) and my journey started back in 1986. I was just a kid but I remember that if a Space Shuttle launch was happening during school, they would usher us out to the field to watch the launch. Growing up in Florida so close to the Space Center it was just like another day. "Oh, I didn't know there was a launch today" was always common. I saw them often, but on that one January day in 1986, standing outside watching the Space Shuttle Challenger's fateful launch I recall saying to a classmate, "that doesn't look right!" For those that were not born and may not know, Space Shuttle Challenger broke apart 73 seconds into its flight, killing all seven crew members aboard. Even as a kid, I recall it like no other day and how it shaped the future of space flight.
Little did I know or even imaging at that time that 15 years into the future I would be contributing to the future of space flight. Nor did the though cross my mind that 34 years later, I would be sharing this experience with my kids. It hit me hard when on this visit we stopped at the memorial and my son just stared at the left side body panel of Challenger from that January 1986 explosion. He stared quietly and what seemed like hours to me but was only for a few minutes, I snapped this shot. What could he have be thinking in those moments? It was somber and he would not tell me afterward.
I was lucky to contribute to space flight back in 2001 with NASA and got to be on-sight, the closest anyone with clearance was allowed to be during a launch (without a fire protection suite on anyway) for Space Shuttle Discovery, the STS-102 International Space Station Flight 5A.1
. I was also lucky to be able to be on the top of the launch structure on Launch Pad 39A with Space Shuttle Endeavour during preparations for the STS-100 International Space Station Assembly Flight 6A.
I know that in my youth I took for granted the experiences I had but now looking back after all those years, it was a once in a lifetime/generation opportunity I hope my kids will reflect upon. That their dad and granddad contributed to a part of history, even if it was small in scope compared to the overall programs.
(oh and yes, I am a rocket scientist)
The Third Generation
It has been said that the person to first step foot on Mars is currently between the age of 7 and 17. Could my son or daughter be the 3rd generation of our family involved with space fight missions? Only time will tell.
Space Shuttle Atlantis
The main display at the Kennedy Space Center Visitor Complex is very impressive display of Space Shuttle Atlantis. Space Shuttle Atlantis performed 33 missions to space and back. It is quit impressive indeed and seeing it is like no other experience. Better than the main Florida Park attractions. Its about our human history and the quest for knowledge.
(bottom tiles of Atlantis)
Final Thoughts
I would like to just pay tribute to those that have died in the pursuit of space flight.
Generation 1
Apollo 1: The Fatal Fire
https://www.space.com/17338-apollo-1.html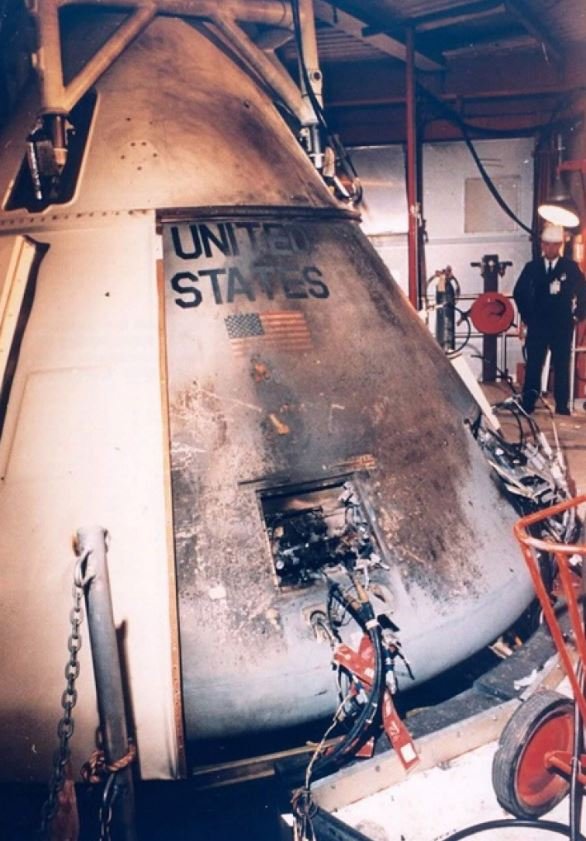 Generation 2
Challenger: The Shuttle Disaster That Changed NASA
https://www.space.com/18084-space-shuttle-challenger.html
Columbia Disaster: What Happened, What NASA Learned
https://www.space.com/19436-columbia-disaster.html
Pictured above:
**Space Shuttle Challenger
**
Left side body panel
January 28, 1986
**Space Shuttle Columbia
**
Cockpit windows
February 1, 2003
Generation 3
It is unpleasant to think about, however there will be many challenges for the next generation of space missions and the quest for Mars. It is my dearest hope that no fatal events occur in the future, however it would be naive to think they will never happen.
To the next generation, god speed and good luck!
For one little known fact about the Space Shuttle join Coil and enjoy below:
Continue reading with a Coil membership.