One More Update: November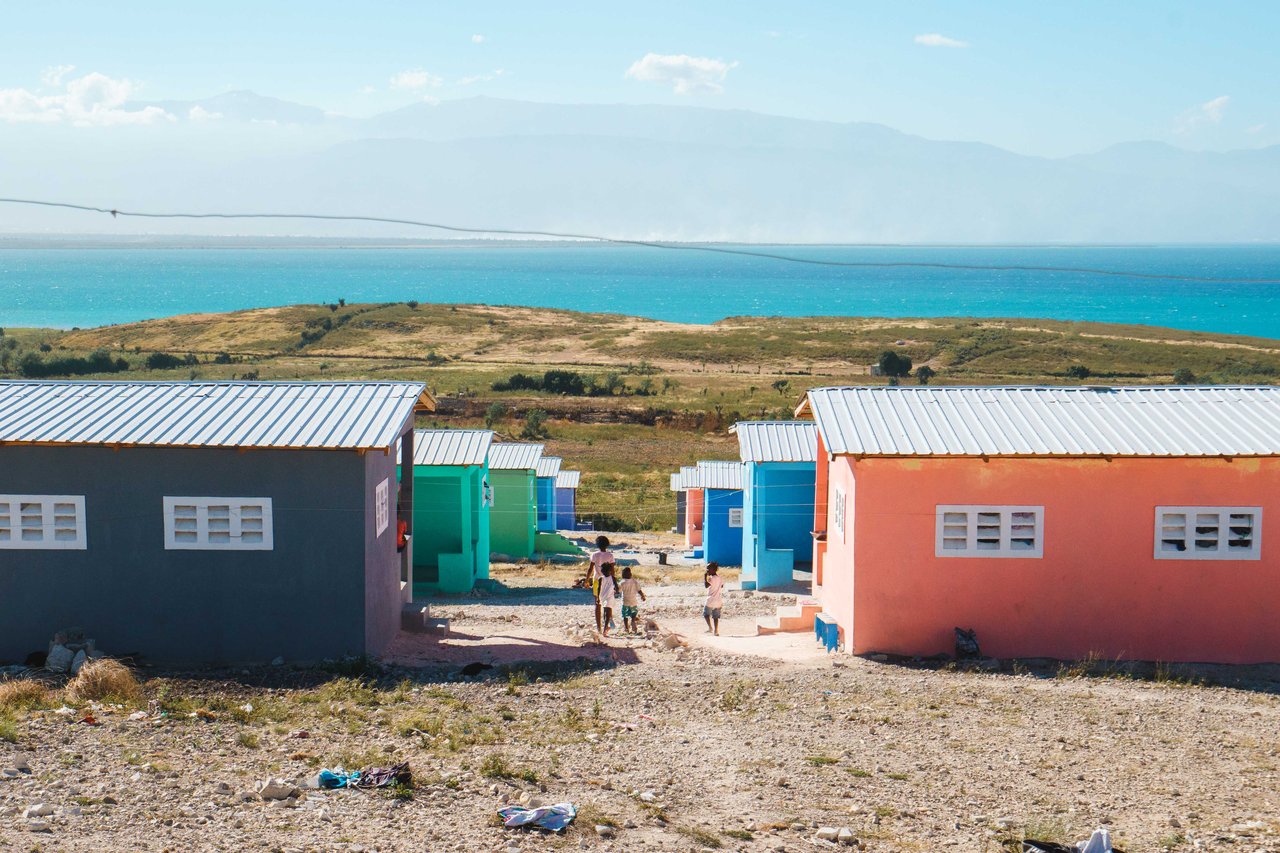 Coil has quickly turned into my go-to space for writing and reading awesome content from my fellow authors. Starting this month, I am counting on my newfound cozy writing spot to help me be more consistent in keeping One More Home's friends and donors updated about the exciting things happening around the campaign. From now on, I am posting a monthly digest accessible to everyone: One More Update.
Good Souls Group News
November has been an exciting month so far for the One More Home campaign and for the Good Souls Group. Starting the month on a high note, in GSG we started sporting our new looks in the form of the new logo designed by Salvo Leone, which has won the competition launched within the XRP Community last month.
Welcome Company of Dogs and Veteranet!
Later this month, on November 9th and November 11th (Veteran's day in the United States) respectively we were thrilled to announce and welcome our two new member charities:
Company Of Dogs rescuing dogs and finding them new loving families by supporting the adoption process.
Veteranet aiming to reduce the number of homeless veterans in the United States.
We are absolutely thrilled to add these new worthy causes to the charities family over at GSG. Since earlier this month your donations to the splitter bot @GoodXRP is now split between eight charities as it started also supporting the Company of Dogs and Veteranet.
Masters of Our Domain: Our new website
In the GSG we are so excited about our new logo that we went on to also grab a new website domain to show it off! Now you can visit us and check out the stats for the eight member charities on:
Lots of new exciting things to come for the GSG charities!
The IoT Christmas Tree
It turns out @NixerFFM had a really cool project in store for the festive season! A few days ago he unveiled his bright (literally) initiative to the XRP Community: The IoT Christmas Tree.
Nixer's Christmas tree will be leveraging on the XRP Ledger and will be sending payments to the Twitter handle @XRP_IoT_Tree throughout the holidays, which will be donated to the GoodXRP splitter after Christmas. The Internet of Things meets the Internet of Giving!
https://twitter.com/nixerFFM/status/1197206665382285313?s=20
HKDH Passes Grade with Flying Colors.
In other really exciting news for the GSG Charities, Happy Kids Dirty Hands are now under a 501c3 registered non-profit named @AmwFund
supporting AM Winn Public Waldorf School with Digital Asset Donations. Donations to the splitter that previously went to HKDH will now go to AMW Fund's Twitter XRP Tip Bot account instead.
One More Home News
This month, the One More Home campaign has reached a new milestone: 25,000 total XRP raised thanks to 15901 donations received at time of writing. To the 24331.339342 XRP in the balance at time of writing, we need to add the 710 XRP exchanged for US$333 and donated to the Ahuachapan community built by New Story Charity, whom by the way, have published a video of the families of these communities moving into their new homes:
https://www.youtube.com/watch?v=eV9oT_CbY2Q&t=9s
The 25000 XRP milestone was also thanks to Coil subscribers that have read my publications in Coil during this month as since I have set up my payment pointer towards One More Home's Twitter XRP Tip Bot account, almost 23 XRP have been streamed:
Also in November, the famous Cryptoe Man surprised the whole XRP Community with an auction of two posters signed by David Schwartz (Ripple's CTO) where 80% of the proceeds will be donated to Bigbuckor's water filter fundraising campaign and One More Home:
https://twitter.com/CrypToe_Man/status/1195087400109838336?s=20
Shortly after the auction was launched, an initial offer of 1000£ (500£ for each poster) was presented by @MichelleSchlen6
(Twitter handle. With the auction ending on November 24th, I cannot wait tin whose hands this this epic memorabilia will end up!
With the current state of the crypto markets, the One More Home campaign continues to wrap up this month in full XRP fundraising mode ON. No transfer to New Story Charity are planned as we wait for improved market conditions to maximize the impact of your donations through better XRP exchange rates.
I'd like to close this month's update by sharing with you a link to a very insightful blog post about the root causes of poverty posted earlier this month by the team at New Story Charity, the nonprofit that the One More Home campaign is supporting.
https://newstorycharity.org/2019/11/12/causes-of-poverty/
Header Photo: by New Story Charity
Continue reading with a Coil membership.