Location Scouting
Qingdao is undeniably a beautiful place to live. From the seaside and the mountains to the bustling city streets there is just about everything a photographer could want. On any given day you can find countless people down along the bay taking pictures. So what goes into a good picture? When it comes to shooting on location, being at the right place at the right time is essential. This is where location scouting comes in.
I am always surprised at how long the scouting process actually takes. This past autumn I was out along Tangdao Bay scouting locations and spent half the day walking in circles and crouching behind every bush, rock and tree. The goal obviously wasn't just to get a good workout. Rather the goal, as with any location scouting, was to find "the right place at the right time". Below I will briefly outline a couple locations I found
Location #1 – Tangdao Bay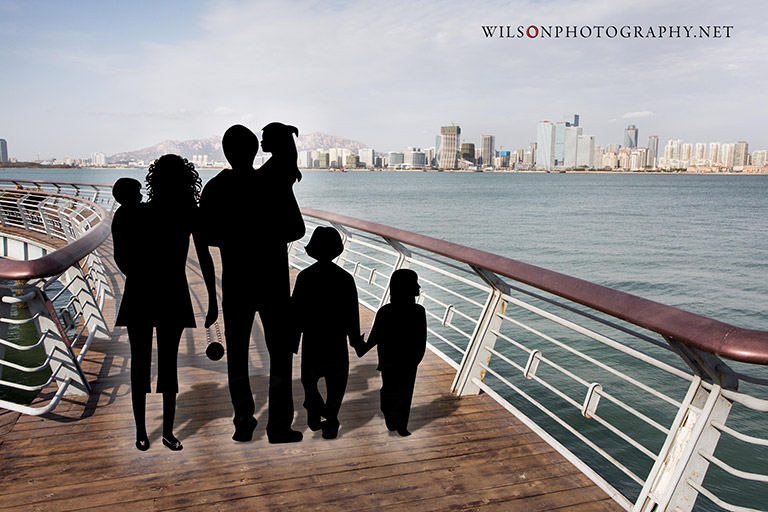 As with many places along the bay, this location has a beautiful view looking across the water toward the Huangdao skyline. What stood out to me though were the leading lines and framing created by the pier. Generally I would not want the city skyline as a silhouette which means this is an ideal morning location.
Location #2 – Winding Road
Autumn doesn't last long in Huangdao, generally the leaves go from green to brown and then are gone. This location however is one of the few places where you actually get beautiful autumn leaves.
Although I took note of it for its fall colors, it would really be suitable anytime from spring to autumn. The leading lines of the road and framing by the trees really cause the subject to stand out.
Location #3 – Rustic Seaside
This location is similar to the first in that it is a view across the bay, and because of a lack of landscaping is suitable year around. It has a few notable differences though, the most obvious of which is that it has a completely different feel. Another less obvious difference is that you are looking nearly east as opposed to west which makes this a great afternoon location.
Now let's take a look at how one of these locations was used for an actual portrait shoot.
-Robert Wilson

Phone: +86 159 6497 3922 email: rsw241@gmail.com