December 12, 2021
The alternatives that keep my personal information private from prying eyes.
As you might know already by looking at my previous blog posts, I'm heavily invested in privacy and anonymity and I enjoy learning new ways to keep my personal data private.
Privacy organizations and cyber-pirates
Consider joining and donating to one, several or all of the listed organizations, they actually fight for your digital freedom.
Reduce Your Footprint
Projects
Security
MalwareTips – MalwareTips is a global community of people helping each other with their Security, Technology and Technical Support questions.
Deep Fake Software
Deep Fake Protection
Reverse Image Lookup
TinyEye – Find where images appear online.
Labnol – Reverse Google Image Search will help you find the original source of photographs, forwarded Internet memes and profile pictures on your Android mobile phone, iPhone or iPad.
Virtual Machine
Browser.cool – Use browser.cool: The internet, as it is supposed to be. Without restrictions by your provider, your hotel or third parties. Easier than a VPN: No setup or configuration required, directly in your browser. Ready to use in 3 minutes.
VirtualBox – VirtualBox is a powerful x86 and AMD64/Intel64 virtualization product for enterprise as well as home use. Not only is VirtualBox an extremely feature rich, high performance product for enterprise customers, it is also the only professional solution that is freely available as Open Source Software under the terms of the GNU General Public License (GPL) version 2. See "About VirtualBox" for an introduction.
Open Source Router Firmware
OpenWRT – The OpenWrt Project is a Linux operating system targeting embedded devices. Instead of trying to create a single, static firmware, OpenWrt provides a fully writable filesystem with package management. This frees you from the application selection and configuration provided by the vendor and allows you to customize the device through the use of packages to suit any application.
FreshTomato – A system based on Linux, dedicated for routers with Broadcom chipset and distributed on the GPL license. This advanced system consists of a particularly friendly interface, thanks to which even inexperienced users can easily work with it.
Detect Trackers in Apps
Exodus Privacy – Easily detect tracker before you install random apps.
Plexus – Remove the fear of Android app compatibility on de-Googled devices.
Open Source RSS Feed Reader
Raven – Raven is a desktop news reader with flexible settings to optimize your experience. No login is required, and no personal data is collected. Just select the websites you want to curate articles from and enjoy!
NetNewsWire – NetNewsWire is a free and open source RSS reader for iOS.
Feeder – Feeder is a Android fully free/libre feed reader. It supports all common feed formats, including JSONFeed. It doesn't track you. It doesn't require any setup. It doesn't even need you to create an account! Just setup your feeds, or import them from your old reader via OPML, then get on with syncing and reading.
Open Source eBook Reader
Sigil – Sigil was designed to make it easy to create great ebooks using the EPUB format. If you are formatting books for your own use, or you are a professional editor publishing books on multiple platforms, then Sigil is for you. You can use Sigil to format and package your books into an EPUB that looks exactly the way you want it to using an advanced set of features that have made Sigil one of most popular EPUB editors available. This open-source and completely free software is written and supported entirely by volunteers.
Debit Card Aliases
Privacy – Make a unique debit card number for every single purchase online with just 1 click. Never worry again about credit card breaches, shady merchants, or sneaky subscription billing.
Private Cell Phone Plan
Mint Mobile – Mint Mobile re-imagined the wireless shopping experience and made it easy and online-only. No stores. No salespeople. Just huge direct to you savings on nationwide phone plans.
Private Hotspot
Calyx Institute – They mission is to educate the public about privacy in digital communications and to develop tools that anyone can use. By embracing "privacy by design," we help make digital security and privacy more accessible to everyone.
Phone Number Aliases
Privacy Friendly Desktop/Laptop Operating Systems
Privacy Friendly Mobile Operating Systems
GrapheneOS – The private and secure mobile operating system with Android app compatibility. Developed as a non-profit open source project.
Anti-Virus for Windows 10/11
⚠️ You do not need Bit-defender or Kaspersky on your Ghost Spectre Windows version as it will detect everything as false positive. Making Ghost Toolbox being deleted or even worst. All you need is Windows Defender, Shadow Defender, And your brain.
⚠️ Me and My homie cracked keys for premium access, If the key doesn't work oh well. If you want some keys, You contact me by email and we can talk payment to gain a new key.
Privacy and Security Tools for Windows 10 and 11
Windows 11 Desktop Shell
Disk & File Cleaners with Privacy Features
Recipes
No Nonsense Recipes – An ad-free recipe database with a freemium business model. Browse for free or create an account to save, search, upload your own recipes, leave comments, and more.
Based Cooking – Only Based cooking. No ads, no tracking, nothing but based cooking.
Browsers
Brave – Not a popular choice within the privacy community, But it offers a complete package out of the box on all platforms and is suitable for beginners or if setup time is a factor at the given situation. Wikipedia offers more information about it's controversies. I use this for mainly all my devices and sense i am advanced i added some flags, extensions, and tweak some settings for maximum privacy. A researcher done a trace of when you open brave to see what's the first thing it connects to. This is to confirm if it really phones home to google or not. 
Tor – Tor Browser is your choice if you need an extra layer of anonymity. It's a modified version of Firefox, which comes with pre-installed privacy add-ons, encryption, and an advanced proxy. It's not recommended to install additional browser addons. Plugins or addons may bypass Tor or compromise your privacy. This also if your interested in hacking related subjects like, Darkweb, Deepweb, Database Dumps, Doxes, Cracks, Leaks, And many more. It is not ideal to use it for your everyday needs, Unless you don't mind loading websites slow.
I2P – Anonymous peer-to-peer distributed communication layer built with open source tools and designed to run any traditional Internet service such as email, IRC or web hosting.
Search Engine
Startpage – Search and browse the internet without being tracked or targeted. Startpage is the worlds most private search engine. Use Startpage to protect your personal data.
Torrent Search Engines
Exploit & Leaks Search Engines
Shodan Search Engine – Search Engine for the Internet of Everything.
Have I Been Pwned – Allows you to search across multiple data breaches to see if your email address or phone number has been compromised.
dnstwister – The anti-phishing domain name search engine and DNS monitoring service.
Email
ProtonMail – Based in Switzerland, founded in 2013. Free and paid plans include all security features, including end-to-end encryption, zero-access encryption, anti-phishing, anti-spam and 2FA. Own Android, iOS Apps and web interface. Paid plans enable custom domains. Accessible via Tor Network.
ProtonMail Bridge – ProtonMail Bridge is an application available to all paid users that enables the integration of your ProtonMail account with popular email clients, such as Microsoft Outlook, Mozilla Thunderbird, or Apple Mail. Bridge runs in the background by seamlessly encrypting and decrypting messages as they enter and leave your computer. The app is compatible with most email clients supporting IMAP and SMTP protocols.
Email Clients
Canary Mail – Canary's security suite is second to none with Seamless End-To-End Encryption, Full PGP Support, Biometric App Lock, On-Device Fetch, No Ads, No Data Mining & Open Source Mail Sync Engine. Also available for Mac.
Email Aliases
SimpleLogin – With email aliases , you can be anonymous online and protect your inbox against spams and phishing. Open-source. Made and hosted in Europe.
Temp Email
Temp Mail – Keep spam out of your mail and stay safe. Just use a disposable temporary email address, Protect your personal email address from spam with Temp-mail.
Encrypted Video & Voice Messengers
Jitsi – A free open-source video conferencing software for web & mobile. Make a call, launch on your own servers, integrate into your app, and more.
Encrypted Digital Notebooks
StandardNotes – Standard Notes is an easy-to-use encrypted note-taking app for digitalists and professionals. Capture your notes, documents, and life's work all in one place.
Productivity & Collaboration Privacy Tools for Work
CryptPad – Collaboration suite end-to-end encrypted and open-source.
Skiff – Everything on Skiff is end-to-end encrypted. Your most sensitive data is private, decentralized, and truly owned by you.
Encrypted and Secure Instant Messaging
Password Manager
Bitwarden – Bitwarden is an integrated open source password management solution for individuals, teams, and business organizations. Your private information is protected with end-to-end encryption before it ever leaves your device.
Temp File Uploading
Authenticator 2FA (TOTP)
Raivo OTP – A native, lightweight, non-commercial and secure time-based (TOTP) & counter-based (HOTP) two-factor client that syncs your tokens across all of your Apple devices.
Aegis Authenticator – Aegis Authenticator is a free, secure and open source app for Android to manage your 2-step verification tokens for your online services.
Hardware Authenticator 2FA (Security Key)
OnlyKey – OnlyKey is an open source alternative to YubiKey. OnlyKey natively supports: a hardware password manager, multiple two-factor methods (FIDO2, TOTP, and Yubico® OTP), passwordless SSH login, and OpenPGP.
Pastebin
Privatebin – PrivateBin is a minimalist, open source online pastebin where the server has zero knowledge of pasted data.
0bin – 0bin is a client-side-encrypted open source alternative pastebin. You can store code/text/images online for a set period of time and share with the world. Featuring burn after reading, history, clipboard.
File Encryption
⚠️ Always use Full Disk Encryption on all your drives instead of encrypting folders.
Desktop/Laptop/Server Backup Application
Déjà Dup – A personal backup tool to protect against accidental data loss.
Photo & Video Storage
Ente – Ente is an encrypted data storage provider that provides a safe space to store your personal memories.
File Cloud Storage
MEGA – Zero Knowledge Encryption (User-Controlled End-to-End Encryption). All your data on MEGA is encrypted with a key derived from your password; in other words, your password is your main encryption key. MEGA does not have access to your password or your data. Using a strong and unique password will ensure that your data is protected from being hacked and gives you total confidence that your information will remain just that – yours. MEGA recommends generating a unique strong password and storing it using a password manager such as: Bitwarden Keepass
VPN
This article is not sponsored by any entity.
⚠️ A VPN is not a bulletproof solution and should not be used for anonymity, but rather privacy. Read VPNs Aren't Magical—Here's Why for more details.
Mullvad VPN – Mullvad is a VPN service that helps keep your online activity, identity, and location private. Only €5/month – They accept Bitcoin, cash, bank wire, credit card, PayPal, and Swish.
DNS
NextDNS – NextDNS protects you from all kinds of security threats, blocks ads and trackers on websites and in apps and provides a safe and supervised Internet for kids — on all devices and on all networks.
Torrent Clients
qBittorrent – The qBittorrent project aims to provide an open-source software alternative to µTorrent.
Github & Gitlab Alternatives
Codeberg – Codeberg is founded as a Non-Profit Organization, with the objective to give the Open-Source code that is running our world a safe and friendly home, and to ensure that free code remains free and secure forever.
Netflix, Disney+, Hulu, Amazon Prime Video Alternatives
Plex – Plex is a one stop destination to stream movies, tv shows, sports & music. Check good movies to watch on Plex and stream all your personal media libraries on every device.
YouTube Alternatives
Decentralized Social Networks
Privacy Friendly Translation Tools
Lingva Translate – Alternative front-end for Google Translate, serving as a Free and Open Source translator with over a hundred languages available
Libre Translate – Free and Open Source Machine Translation API. 100% self-hosted, no limits, no ties to proprietary services. Run your own API server in just a few minutes.
Privacy-Friendly World Maps Alternatives
OpenStreetMap – OpenStreetMap is a map of the world, created by people like you and free to use under an open license. Try out the mobile alternatives for iOS & Android: OsmAnd or Organic Maps
Android Keyboard Alternatives That Respect Your Privacy
Cryptocurrency: A privacy-enhanced cryptocurrency for anonymity
Become a System Administrator
LandChad – A site dedicated to turning internet peasants into Internet Landlords by showing them how to setup websites, email servers, chat servers and everything in between.
Blog Software for Self and Managed Hosting
Write.as – Simple writing platform built to preserve and spread your words. Start writing and publishing now & no signup required.
Secure Web Hosting & Domain Provider
Namecheap – Register domain names at Namecheap. Buy cheap domain names and enjoy 24/7 support. With over 13 million domains under management, you know you're in good hands.
1984Hosting – 1984 is green, ethical web hosting that protects it's user's privacy. 1984 offers: VPS & shared hosting services, FreeDNS, and unlimited storage & bandwidth.
Privacy and Security for ShareX Image & File Host
⚠️ The ShareX Image Host Community is incompetent and cannot secure a server or their sources. Some of which these image has gotten data breached or source got leaked by one of their old admins or a random user. They also like to be in drama and ddos. The average developer in the sharex image host community is between ages 13-16. They also can't afford actual VDS/VPS, Which that means is they use free credits VPS that offers that like Vultr, Digital Ocean, Google Cloud, Azure, And Linode. Probably some of them have ip logging in their source as some of them do. I will provide the ones with the best list of security and that will respect your privacy.
Join the Image Host Community Discord Servers:
Reliability
⚠️ Imgur.com had a databreach on November 24, 2017.
Imgur – Imgur is an American online image sharing and image hosting service with a focus on social gossip that was founded by Alan Schaaf in 2009. The service has hosted viral images and memes, particularly those posted on Reddit. I will recommend to use Imgur for reliability due to some people having money issues or Just not being up for years. (Also they require phone number, So use the phone number alias list.)
⚠️ E.Z.Host had a databreach and it is ran by a 16 year african-american kid. But it is still up and he hired some developers to add some cool features..
E.Z.Host – E-Z.Host is a private image host that you can get access to by either paying, or applying for free.
Reliability & Security
Privacy, Reliability, & Security
Self-Host Your Own
Privacy Policies Analysis Tools
MAC Address Changer
Online Leak and Fingerprint tests
Online Virus Scanners
Virus Total Scanners
⚠️Keep in mind that Virus Total is owned by Google.
VTSCAN – Scan a file directly from your terminal using VirusTotal API.
VTHC – A Windows Explorer context menu extension that allows you to query the Virus Total malware scanning service simply by right-clicking on a file.
URL shorteners
URL Unshortener
Link Unshortener – Mac app that expands shortened web links, following redirects until it reveals the destination URL. Never again click a link before you know where it's going!
URL Shortener Unshortener Userscript – Adds small button next to shortened URLs on eg. Twitter and other sites that will replace the shortened URLs with their real locations and vice-versa. Useful for when you don't want to blindly click links.
TLS/SSL ciphers
testssl.sh – A free command line tool which checks a server's service on any port for the support of TLS/SSL ciphers, protocols as well as some cryptographic flaws.
BlackLight – A Real-Time Website Privacy Inspector.
TLS support – Tool for debugging client TLS version and cipher support issues.
Plagiarism Checker
Well worth searching your GitHub URL with Google Scholar, which is a great way to find out if your code has made it into any academic publications.
Browser Fingerprinting
Canvas Fingerprinting
Fingerprinting measurement
Other Fingerprinting
FingerprintJS – "Incognito Mode Detection: Detecting Visitors Who Browse in Private Mode".
Jesse Li – "Detecting incognito mode in Chrome 76 with a timing attack".
Passive Fingerprinting
TLS Fingerprinting
Literary Archives & Libraries
Renascence Editions specializes in English works written between 1477 and 1799. PDF or HTML, generally, and an excellent source for works in Early Modern English.
eBook Publishers
Individual Authors and Books
Graphic Novels & Comic Books
Educational materials and Books for students and researchers
Guides connected to privacy, security or anonymity
Security Guides
IoT Security
iOS Privacy Guides
Privacy Guides
Hardening Guides
Anonymity Guides
Data Collection and Telemetry Studies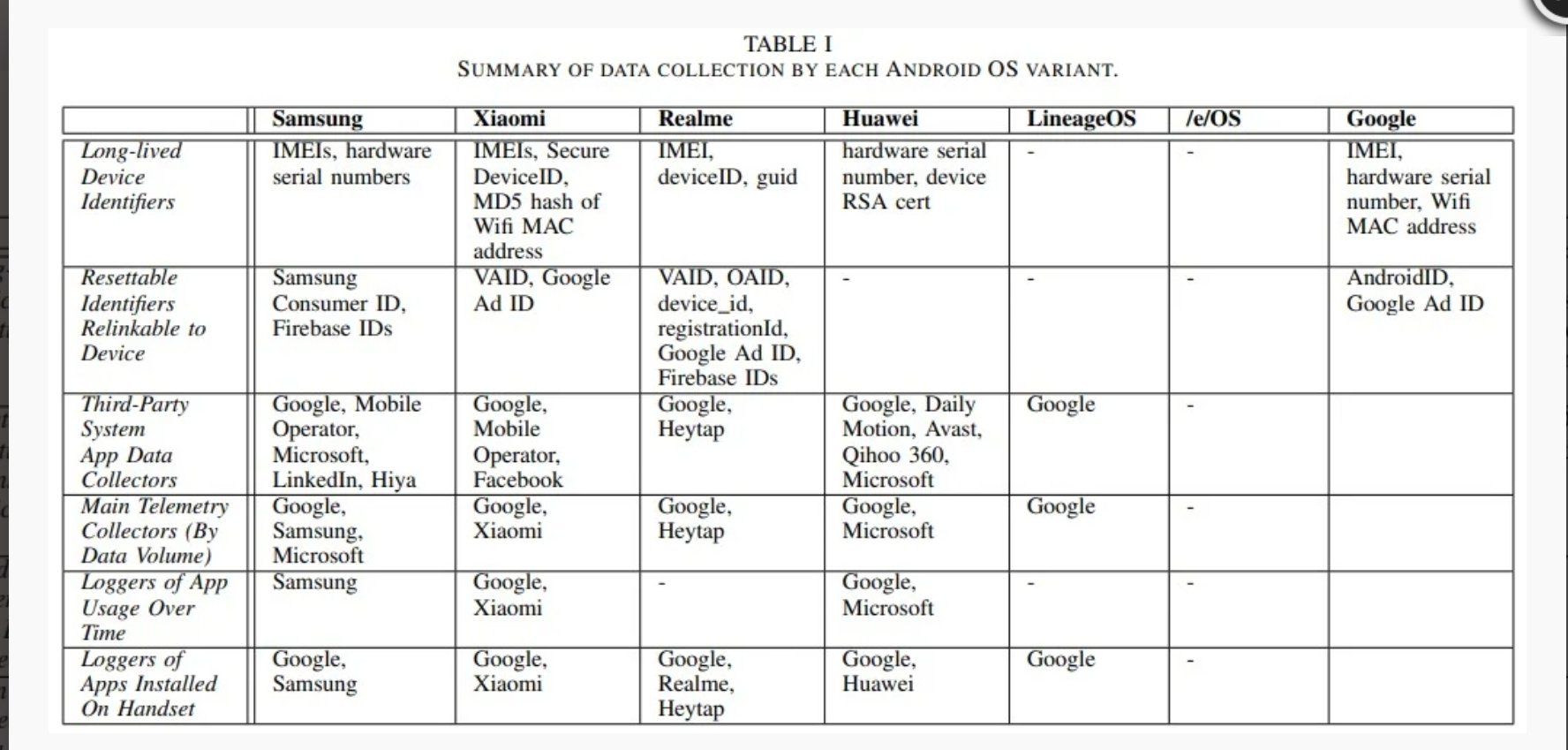 "Best practice" Guides
Anti-censorship Guides
Opsec
Other interesting guides and books
Book Resources
Dev Books
Privacy relevant books and papers
DRM Free Book Stores
Scanning and Pentesting
HTTPS News
This section is not finished.
HTTPS wrongly gets advertised as secure, which is not the case, there are bunch of scenarios in which HTTPS fails to protect the users. Self-hosting won't solve much because even self-hosted setup would have to talk to the outside world in the end.
Proxies like Squid can do HTTPS intercepting. Certificate transparency effectively solves this because certain browsers, currently only Safari and Chrome require all new certificates be submitted to multiple certificate transparency lists - if it encounters a certificate that isn't, it'll show a warning page before establishing the TLS session. This doesn't stop interception at all, but the first time it happens that some huge website notices a certificate they didn't authorize and/or should be blocked by their CAA records, it'll be a large event with disastrous consequences for the CA, likely triggering immediate within under <48 hours removal from publicly trusted CA lists. This happened already, see here. Countries could ban HTTPS.
Tor network helps against many vulnerabilities HTTPS has. With Tor, every domain generates their own public/private key pair (which represents the domain itself) hence making it impractical for actors to break all of them (in fact, breaking even one of the 128-bit ed25519 keys would be a breakthrough in cryptography).
Tor News
This section is not finished.
Tor is not perfect same like any other protocol it has weaknesses but depending on how you count far less than most other known protocols. This argument makes it worth alone to suggest using the tor network.
JavaScript among some other old and outdated web-standard are among the highest threat to the tor network, this is not really a tor network issue because tor simply need to fallback to older standards to not entirely breaking the web as we know it.
Tor does not encrypted inbound traffic, for this you would need I2P. You can use I2P together with Tor but it is more configuration trouble.
Content is encrypted between client and nodes but not from exit relay to server. The anonymity relies on servers, the more servers the more anonymous the user is because he can easily hide in the mass. However, if someone compromise hundreds of Tor Relays the entire privacy aspect will be lowered or even compromised.
HTTPS redirects can be blocked so Tor isn't a fail-safe alternative.
Using a browser add-on that rewrites the URL request before it's sends a GET request is paramount to security. If relying on the initial request to redirect after the fact the resulting method could be overwritten by an exploited endpoint.
Combining Invisible Internet Project alias I2P and Freenet for file-sharing could help solve some, but not all problems.
The biggest problem with Tor is that it is not really usable in the real world due to how it works, most websites simply ban Tor traffic, or you get spammed with CAPTCHAs. Some ISPs directly flag you if you use the tor network which means you are classified as possible threat which makes you more unique among – normal – users.
Major problems while using Tor
Constantly reCaptcha requests, which you need to solve. Almost every captcha system is at some point privacy invasive by design.
Lots of providers throttle your internet connection once they detect, unusual, traffic. This can make you more likely a target because you stick out like a needle from the mass.
Security pages, like banking often entirely block connections coming from Tor users which makes it impossible to use Tor on eg. your banking page. Trying to workaround this often results in more fingerprinting and restrictions.
Tools
Nipe – Nipe is a script to make Tor Network your default gateway.
iOS Privacy, Anonymity, & Security List
iOS Shell
ish – Simple Linux Shell for iOS.
more coming soon…
Amazon FireTV (Android Based) Privacy, Anonymity, & Security List
Amazon FireHD (Android Based) Privacy, Anonymity, & Security List
Conclusion
You've reached the end of my list—I hope you were able to discover an alternative or two along the way! If you disagree with any of my choices or just want to talk to me, feel free to send me an email.