view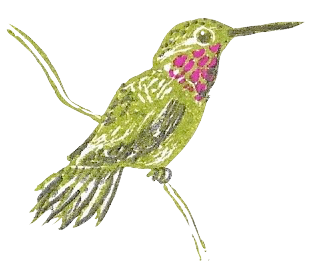 いってきます!  
Over the past few weeks, we've been busily preparing for the next phase of our collaborative endeavours as Hummingcrow & Co. We'll have an announcement to make in November with more details. But first...
We're headed to Japan, and we're taking Humm Hill with us!
~ Wait... wha?
That's right, Quinton – hold on to your head plume, because today we'll be traveling 7,000 km across the Pacific Ocean at near-lightspeed for a virtual stay in Japan.
~ ..!
---
  Before overseas travel was put on pause this year, our grand plan for October was to visit Japan together for the first time. We had been practicing Japanese (日本語), trying out washoku (和食) recipes, discussing friends (友達) living there who we'd like to visit, planning our budget, and mapping possible routes & destinations. As things stand, there's no telling when this trip will actually be possible in the future – at least, physically... So that got us thinking: why not adapt to these circumstances and make the journey (旅) a different way?  
Read more...