view
  #Meanwhile
A robber fly celebrates a successful heist by slurping out the liquefied innards of its ambushed prey.
July 13, '10: female hummingbird repeats running bill against door glass,
up + down looking in at me. many visits
view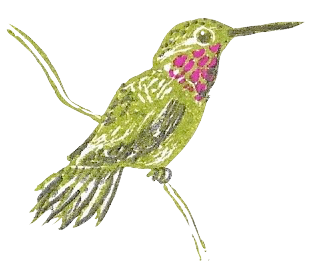 Mystery of the Alien-Pod
A couple of weeks ago, Seán found a mysterious, silvery pod on the ground beside the house, about the size of a lime. It appeared to have been there for a while, as it was very light and seemed dried out. We took our guesses: was it a plant-pod? Some kind of egg sac? I thought it might be an owl-pellet, due to it's hairy outside texture, shape and size. We decided to lovingly refer to it as the "alien pod":
There was only one thing to do in order to solve the mystery – cut it open:
Read more...
view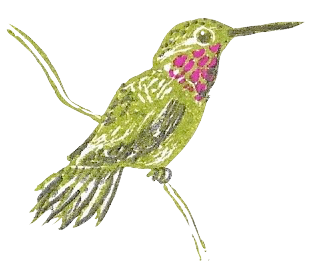 Little Paintings: Robin in the Bath
Seán and I have recently been scheming new ways to creatively capture scenes around the Hill, so I halved some card-paper offcuts I got from an art store. Now we have a nice stack of 3x3.5'' pieces that we're gradually making into tiny paintings.
One of my first attempts is a common sight around here: a fluffed-up, staring robin soaking in the bath:
Read more...
view
  #Meanwhile
A tiny metallic green cuckoo wasp timidly peeks out of a habitat log hole, taking in the world beyond through its periscopic antennae.
June 4, '02 - robin nest built on ledge of window - now 3 eggs
June 15 - two pink naked babies today + 1 blue egg to go
June 29, 9:30am - 3 robin chicks left nest