Forge Table – #8 Undercarriage
I started the day making four new stretchers for the undercarriage. Where these would've taken me all day if I had done them last week, I've gotten more confident at the lathe and take bigger cuts and I finished roughing all four in an hour.
For each of the stretchers, I used the hollow auger to make one end a half inch. This end will go into the leg.
Then I trimmed the other end to the right length and used the tapered tenon cutter to make it taper. I used the matching reamer to widen the holes in the hub I turned yesterday, and to correct them to closer to the correct angle (not shown).
Then I sawed slots in the leg end of each stretcher for a wedge. It turned out that my offcuts from yesterday's wedges were nearly the right size and just needed a little bit trimmed off to make them perfect.
Then it was glue-up time. Glue on stretcher, stretcher into leg, align the slot horizontally, glue on wedge, pound in the wedge.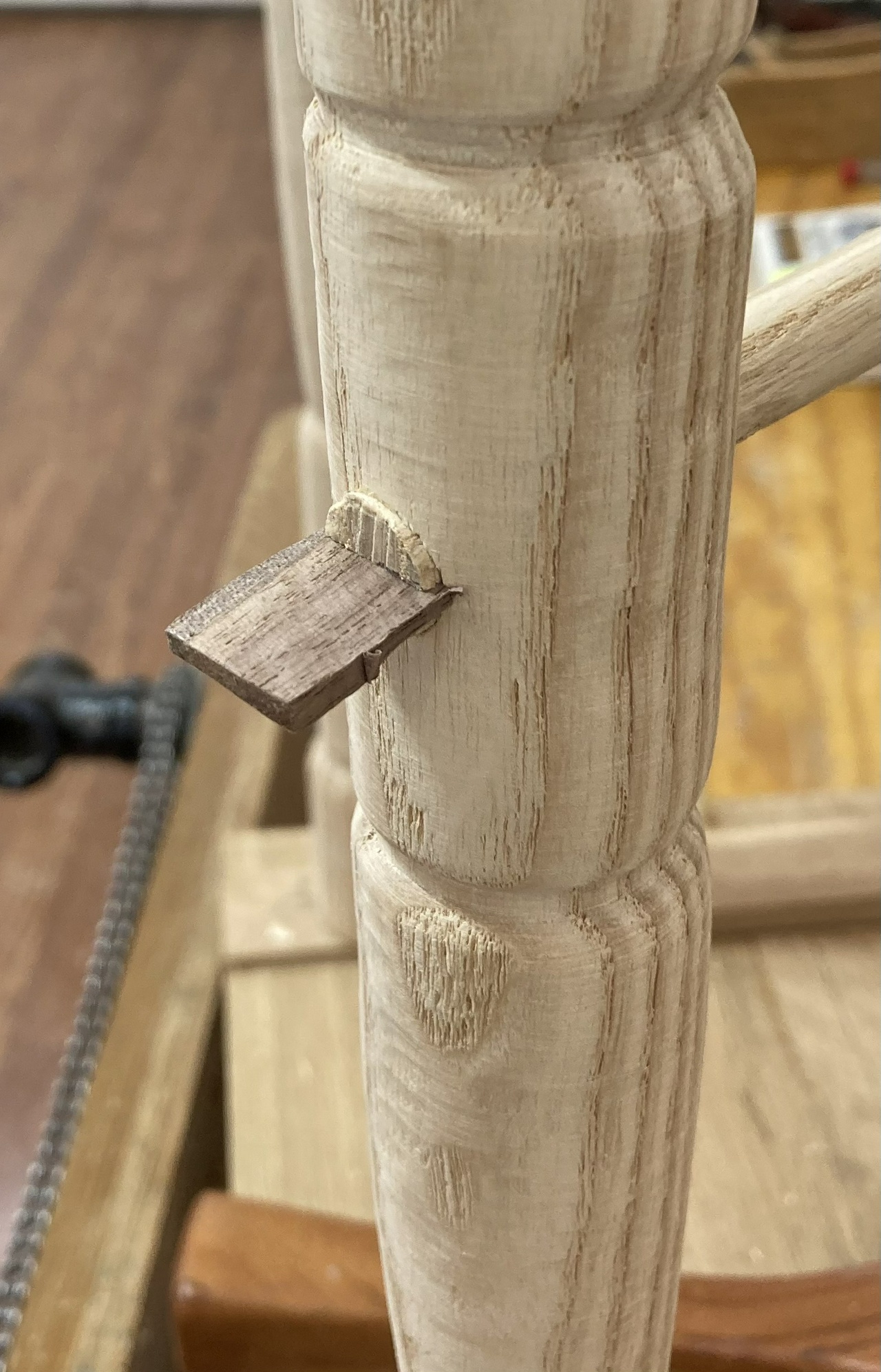 With all four in, put glue on all four hub ends, wiggle the hub in, and then put one glued wedge into the loosest of the four hub holes to tighten everything up.
Once the glue has dried overnight, I'll trim the legs so they're all the same length and the table sits level, pare off the wedges and the ends of the stretchers, and sand and oil the table. Should have it done in a couple days.
---
Contents #woodworking #ForgeTable
Discuss... Reply to this in the fediverse: @davepolaschek@woodworking.group