Boring Tools Till – Drawer Cleanup
Dec 30, 2021
Took yesterday's drawer out of the clamps this morning and checked it for fit. As I expected, it was a bit tight, due to the bottom being a hair large.
So I scribbled on the sides with a pencil and hauled the belt-sander outside to clean things up. The belt started out as 60 grit, but I've been using it long enough that it's probably more like 120 now. Still plenty good for cleaning up drawer sides.
After a few minutes, the sides were cleaned up, and the drawer fits much better. Maybe a hair loose, but plenty good for my purposes.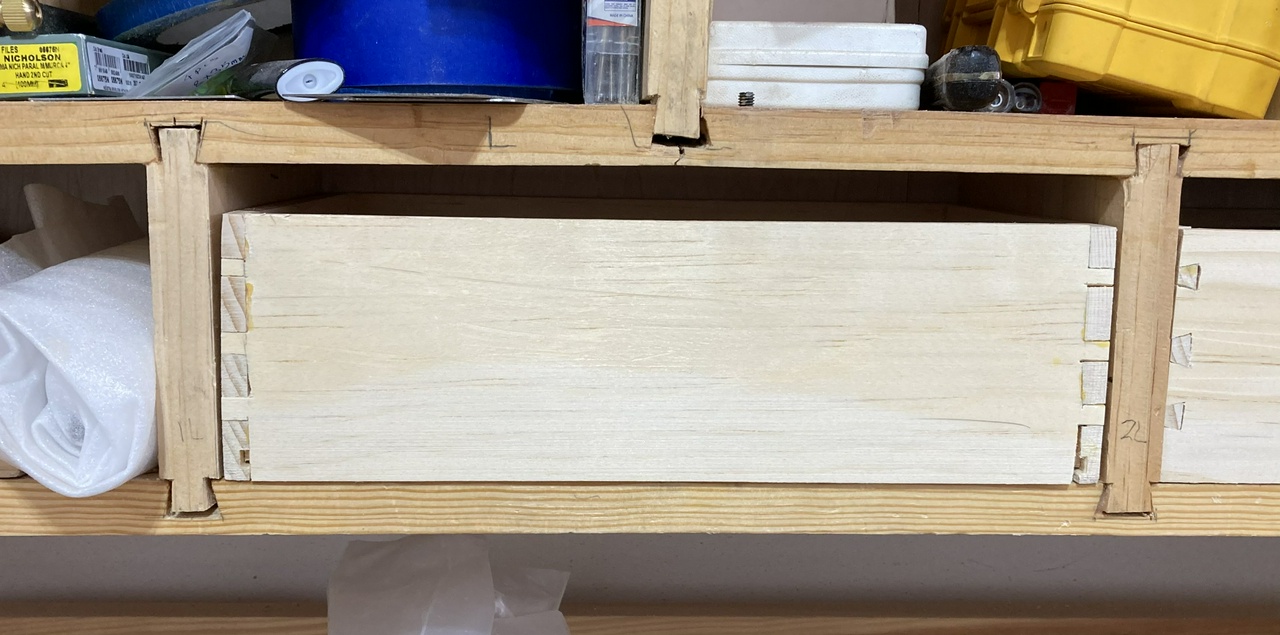 And it looks pretty good, too.
---
Contents #woodworking #storage #drawer
Discuss... Reply to this in the fediverse: @davepolaschek@woodworking.group