DEC. 16, 2022, 10:12 A.M.
Rockies Pitch: A Colorado Rockies Baseball Newsletter
---
On Tuesday, Thomas Harding broke the news that the Rockies had signed right-handed pitcher Pierce Johnson. It soon emerged that the deal is $5 million for one year with $750,000 of incentives.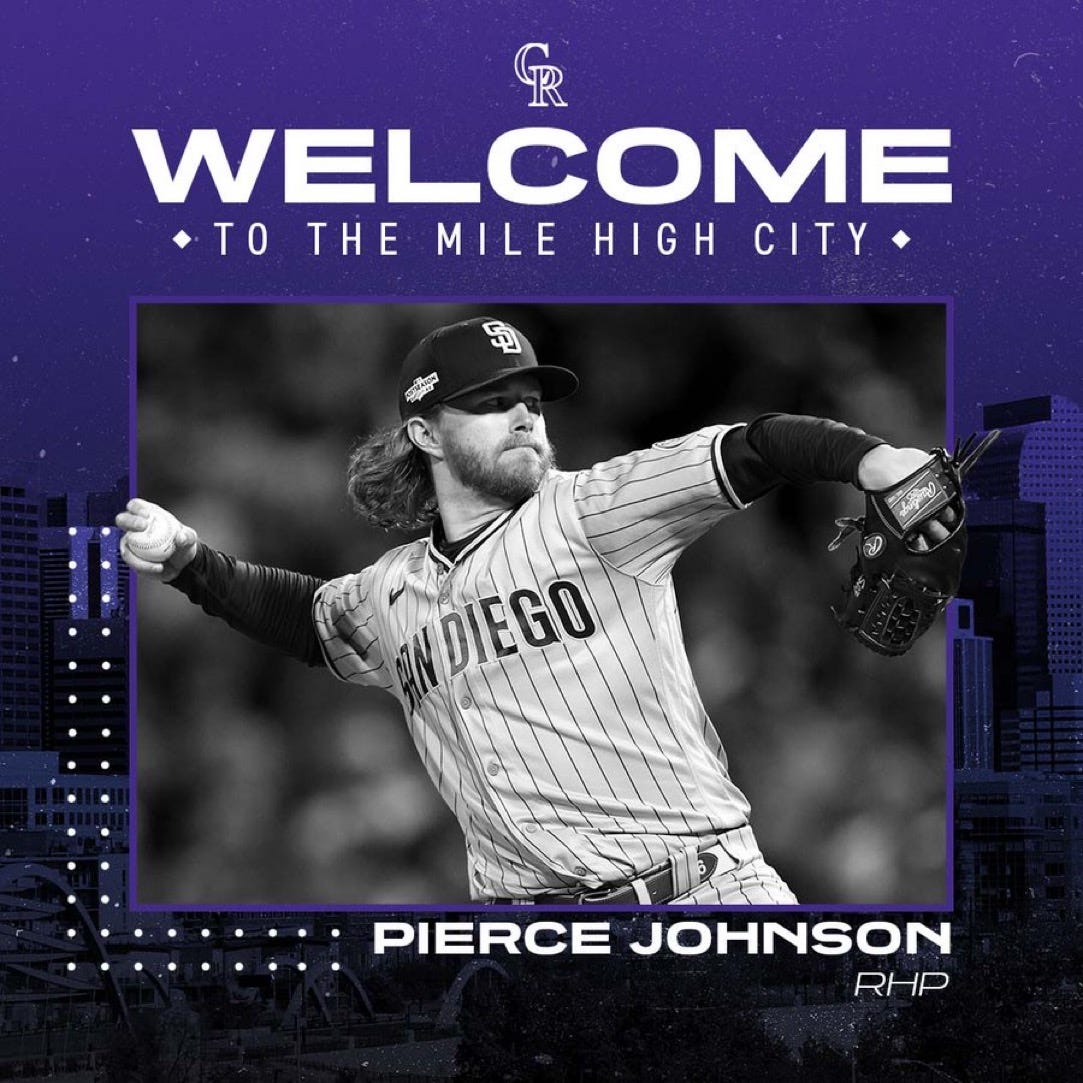 Bill Schmidt has been clear that the Rockies needed to add to their bullpen, especially with the loss of Carlos Estèvez and Tyler Kinley's injury that will keep him out until mid-season. (In case you've forgotten — and no one would blame you if you did — the Rockies bullpen had MLB's highest ERA last year, a miserable 4.82.)
That raises the question of what the 31-year-old righty brings to the Rockies as they continue to accumulate pitchers who learned to throw at elevation.
Start at the Beginning: Who Is This Guy?
Actually, it's a pretty interesting story.
A native of Denver, Pierce Johnson attended Faith Christian Academy in Arvada. In 2009, he was drafted in the 15th round by the Tampa Bay Rays but instead opted to attend Missouri State. While with the Bears and majoring in business, Johnson was solid, finishing his junior year with an ERA of 4.76 over 75.2 innings.
In 2012, he was drafted in the first round (43rd overall) by Theo Epstein and the Chicago Cubs, signing for $1,196,000. (That's a year before they drafted Kris Bryant.) He worked his way through the Cubs' system and was added to their 40-man roster in 2015. In 2017, he was moved to the bullpen and in May made his MLB debut. It lasted one game (he gave up to unearned runs in an inning of work) before being sent back to the minors and ultimately being DFA'd.
Then, in September of 2017, the San Francisco Giants claimed him on waivers. He played with the Giants for two months before finding himself shuttling between the MLB team and the farm. In total, he threw 43.2 innings for the Giants.
In November 2018, he declared free agency and signed with the Hanshin Tigers of Nippon Professional Baseball in an attempt to re-set his career. While with the Tigers, he pitched 58.2 innings for an ERA of 1.38, including 91 strikeouts and 13 walks. (He was also a Central League All-Star.)
Here's what Johnson says of his time with the Tigers:
"Everywhere I've been someone was like, 'Let's change this, let's change that . . . I tried to be coachable and I think that was my downfall. I tried to please everyone when I should have focused on myself and what worked for me."

He added: "I was filling up the zone more (in Japan). I was in better counts. I just did everything to help myself on the field instead of nibbling here and there and then I'm behind in the count and now guys know a fastball is coming. There, I was ahead a lot and that was my mentality."
(There's a pretty amazing story here about his wife needing to return to Colorado for a C-section at the time the Tigers were in the playoffs. Johnson found himself shuffling between the US and Japan while all this was going on. "It was a really hard month for us," Johnson said. "The month of October was a blur.")
In December of 2019, he signed a two-year contract with the San Diego Padres for $4 million. Actually, Johnson's family had some history with the Padres. In the late 90s, his father, Don, had worked as the vice president of marketing for the Padres. Even though Pierce Johnson and his wife were Colorado residents, they had deep roots in Southern California.
And he was good. He struck out 104 in 78 2/3 innings with only 36 walks and an ERA of 3.09.
However, 2022 brought an interruption. Johnson suffered right elbow tendinitis that had him on the IL from April through September. During the season, he appeared in only 15 games — and he was not good, earning a 5.02 ERA, striking out 21 and walking eight. However, in three postseason games, he was for real: In 4 1/3 innings, Johnson struck out six, walked zero, allowed no runs, and watched opponents hit only .143 against him.
As a free agent, he went on the market, ultimately signing with the Rockies.
How Does the Stuff Look?
It's good. He has a curveball (his favorite pitch — he throws it 64.1% of pitches) and 95 mph four-seam fastball (38.6% of pitches). He also has a sinker and a cutter, but he doesn't use them much. Consider some specifics.
MLB Quality of Pitch @qopbaseball
#Rockies Pierce Johnson 2022 Curveball Quality ⭐️ 4.71 QOPA (Top 27% MLB) ✅ Velocity (Top 6%) 🔥 Location (Top 13%) 🎯 Low Rise (Top 21%) Horizontal Break (Top 44%) @hardingatmlb
In fact, here he is in action.
Renee Dechert @reneedechert@masto.ai @ReneeDechert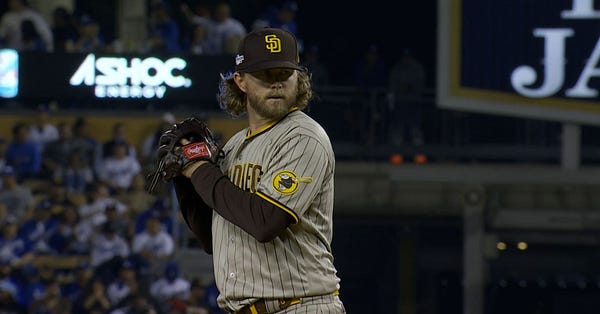 mlb.comPierce Johnson's two strikeouts | 10/11/2022Pierce Johnson hurled two scoreless innings in relief for the Padres and collected two strikeouts while allowing no hits4:35 PM ∙ Dec 13, 2022
The question is whether it will play at elevation.
Here's what's interesting: He's been effective at Coors Field, appearing in 11 games and facing 44 batters. He gave up six hits, and the batting average when facing him was .158. — and he never gave up a run.
How Will the Rockies Use Him, and Is the Bullpen Better?
Probably, he'll be looking to earn the set-up job for closer Daniel Bard, but you probably already knew that.
And, yes, the bullpen is looking better: Jake Bird, Lucas Gilbreath, Dinelson Lamet, Justin Lawrence, Brent Suter, and Daniel Bard.
Clearly, they need more, but the Rockies are accumulating an experienced group of relievers, with three members of their pitching staff from Colorado.
It's a good move though I think the Rockies aren't done yet.
---
Accolades
Daniel Bard has joined Team USA.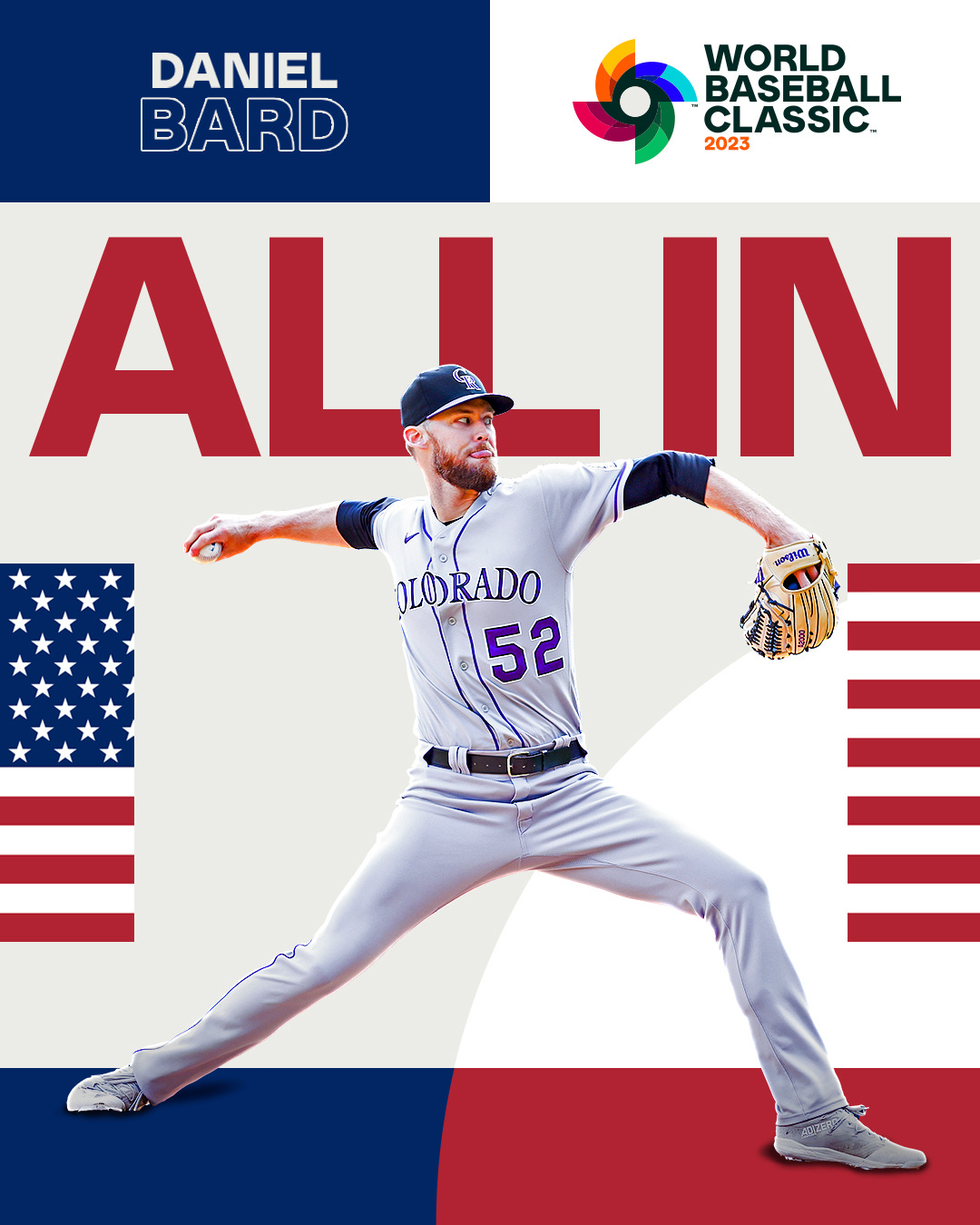 Read more here. The WBC is going to be fun.
---
Old Friends
---
What I'm Reading
★ ★ ★
Sorry this week's newsletter is short — the end of the semester has just been brutal. I'm looking forward to the break.
Thanks for reading —
Renee
@ReneeDechert (Mastodon) ★ @Renee.Dechert (Instagram) ★ @ReneeDechert (Post)
---